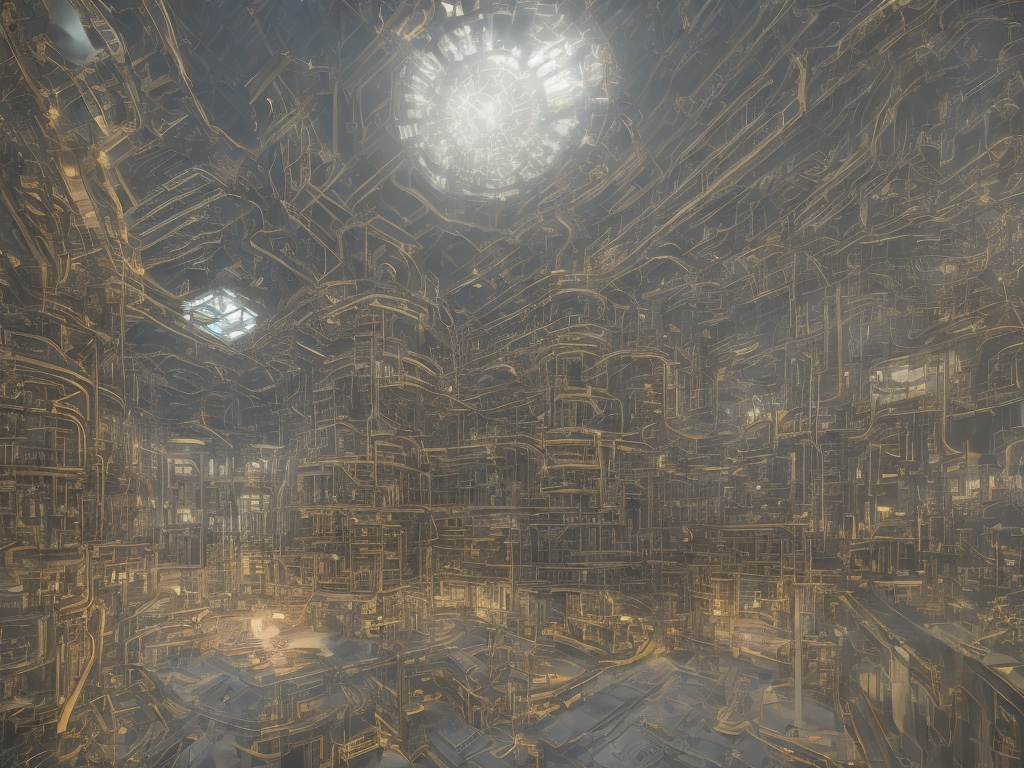 Bhabha Atomic Research Centre (BARC) is one of India's premier research institutions, established in 1954. Its headquarters are situated in Trombay, Mumbai. The centre's major focus is on nuclear science and related fields, such as radiation biology, isotope applications, materials science, reactor technology, and nuclear physics. The primary mission of BARC is to create and develop groundbreaking technologies that can benefit society, especially in areas such as energy, agriculture, and medicine. This article aims to provide an introduction to the core activities, history, and achievements of BARC.
History
The BARC was established by the Indian government under the leadership of Homi Jehangir Bhabha, who was a distinguished physicist and a close associate of Jawaharlal Nehru, India's first Prime Minister. Bhabha had a vision of Nuclear Power being an integral part of India's energy mix, and he played a crucial role in the creation of a self-sufficient indigenous nuclear power program in the country. He saw the establishment of the BARC as a significant milestone in making India a nuclear power. The centre was initially set up in a small office in the Tata Institute of Fundamental Research, Mumbai, and later moved to Trombay to build a permanent facility.
Starting from scratch, Bhabha set about creating a world-class research institution that was the envy of many. The centre has enormous facilities, ranging from research reactors to radioisotope production plants to accelerator complexes. Under his leadership, BARC played a pivotal role in shaping India's nuclear policy, including the development of nuclear weapons. Bhabha was also the driving force behind the establishment of several other leading scientific institutions in India, including the Tata Institute of Fundamental Research and the Indian Institute of Technology, Bombay.
Research Areas
The BARC conducts research in a wide range of areas such as nuclear energy, non-nuclear technologies, and environmental management. Its primary focus is on developing and improving nuclear reactor technology and making it more efficient and safe. The centre has two operational research reactors, the first of which – Apsara, was commissioned in 1956. The second reactor, CIRUS, was commissioned in 1960, and it played a significant role in the development of the country's nuclear weapons program. Apart from these research facilities, the centre has been involved in the design and development of several other advanced nuclear reactors, such as the PHWR, PFBR, AHWR, and the LWR.
One of BARC's primary objectives is to develop nuclear energy as a clean and safe source of power for the country's needs. The centre has been working on developing the Pressurized Heavy Water Reactor (PHWR) technology for more than four decades. The PHWR technology is an indigenous design and has been deployed in several nuclear power plants across the country, accounting for nearly 80% of India's nuclear power generation capacity. This technology has made India self-reliant in nuclear power, and the BARC continues to work on developing advanced PHWRs.
Another significant research activity at BARC is accelerator-based nuclear physics. The centre has a large proton accelerator, the Variable Energy Cyclotron Centre (VECC), which is used to study the properties of atomic nuclei and nuclear reactions, as well as to produce radioisotopes for medical and industrial applications. The cyclotron is also used to simulate cosmic radiation, which helps in understanding the effects of radiation on living organisms.
BARC also has several research groups working on developing new materials and technologies. They work on various materials, such as ceramics, metals, polymers, and composites, that have potential uses in a wide range of applications such as energy production, aerospace, biotechnology, and defence. They also work on developing new and advanced manufacturing techniques, such as 3D printing and nano-fabrication, which can help in creating intricate shapes and structures with high accuracy.
Applications of BARC Technology
The technologies and materials developed at the BARC have numerous applications in many areas, such as healthcare, agriculture, industry, and defense. Radioisotopes produced at the centre are extensively used in medical diagnosis and treatment. For instance, radioisotopes are used to treat cancer patients, providing a high dose of radiation to the tumour and minimizing damage to healthy tissues. In addition, the centre also produces radioisotopes that are used in agriculture and food preservation.
BARC has also been working on developing isotopes that can be used for industrial applications, such as radiography, thickness gauging, and fluid flow measurement. They also work on developing sensors that can detect minute quantities of chemicals, pollutants, and other hazardous materials.
BARC's expertise in nuclear technology has also helped in strengthening India's defense capabilities. The centre has played an essential role in designing and developing India's nuclear weapons program. It has been responsible for the development of several critical components, such as uranium fuel, plutonium, and the nuclear warhead. BARC's scientists also work on developing new technologies and materials that can be used in a wide range of defense applications, such as armor and ballistic protection and advanced guided missile systems.
Conclusion
The Bhabha Atomic Research Centre has been a crucial institution in India's scientific and technological progress. It has been at the forefront of the country's nuclear power program and helped make India self-reliant in nuclear energy. The centre's research activities extend beyond nuclear science and encompass almost all fields of science and technology. Their efforts have contributed significantly to many sectors, and their impact extends beyond India. The BARC has a bright future, and its innovative efforts have the potential to create a better tomorrow for everyone.