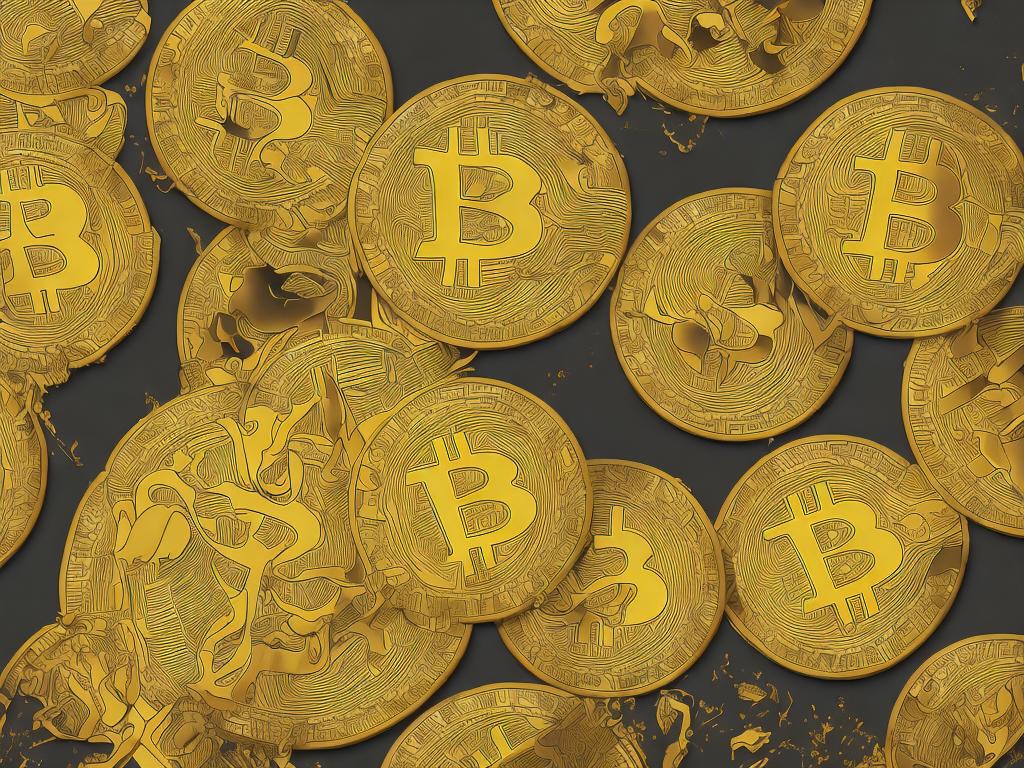 Cryptocurrency has been around for over a decade now, and in recent years, a new type of digital asset has emerged called non-fungible tokens or NFTs. NFTs have been causing a stir in the art world lately, with some digital artwork selling for millions of dollars. However, despite some similarities, Bitcoin and NFTs are quite different from each other.
Bitcoin, the first and most well-known cryptocurrency, was created in 2009 by an unknown person or group using the pseudonym Satoshi Nakamoto. Bitcoin is a decentralized digital currency that allows you to send and receive payments without the need for a central authority, like a bank, to verify and process transactions. Anyone can use Bitcoin, and it operates across borders, allowing for easy and cheap transactions between countries.
NFTs, on the other hand, are digital assets that are stored on a blockchain, a decentralized digital ledger that keeps a record of all transactions. Unlike Bitcoin, which has a fixed supply cap of 21 million, there is no limit to the number of NFTs that can be created as they are unique and are created as needed. Every NFT is one-of-a-kind, and each one represents something different, like a piece of digital artwork, a music album, or a video clip.
Bitcoin and NFTs also differ in terms of their value. Bitcoin's value is determined by the market demand and supply, just like any other asset. As a result, Bitcoin's price has been volatile, with sharp rises and falls in value over time. NFTs, on the other hand, are unique and one-of-a-kind, which means they hold value due to their scarcity and ownership, just like physical art pieces. The value of NFTs can vary depending on their rarity, popularity, and the artist or creator who designed them.
Another difference between Bitcoin and NFTs is their utility. Bitcoin can be used as an alternative to traditional currency for purchasing goods and services, or it can be held as an investment. NFTs, however, are mainly used for collecting and trading, particularly in the art world. They don't have any utility beyond their artistic or cultural value, but this might change in the future as more industries begin to explore the potential of NFTs.
One commonality between Bitcoin and NFTs is that they both use blockchain technology. Blockchains are decentralized and immutable, meaning once a transaction or digital asset is recorded on the blockchain, it's impossible to alter or delete it. This makes blockchains secure and transparent, as every transaction can be traced back to its origin. In the case of Bitcoin, this ensures that transactions can't be duplicated or counterfeited, while NFTs use blockchain to ensure their uniqueness and authenticity.
In terms of environmental impact, both Bitcoin and NFTs have come under criticism for their energy usage. The process of mining Bitcoin involves solving complex mathematical problems using powerful computers, which require a lot of energy. This has raised concerns about Bitcoin's carbon footprint and how sustainable it is. NFTs also require energy to create, store, and transfer on the blockchain, leading to similar concerns about their environmental impact.
In conclusion, Bitcoin and NFTs are two distinct digital assets with different purposes, values, and potential applications. Bitcoin is a decentralized digital currency used for transactions and investment, while NFTs are unique digital assets used mainly for collecting and trading. Both Bitcoin and NFTs use blockchain technology for security and transparency, but they differ in terms of their utility and environmental impact. As the world becomes more digital, we're likely to see more innovations and developments in the world of cryptocurrencies and blockchain technology, making it an exciting space to watch.