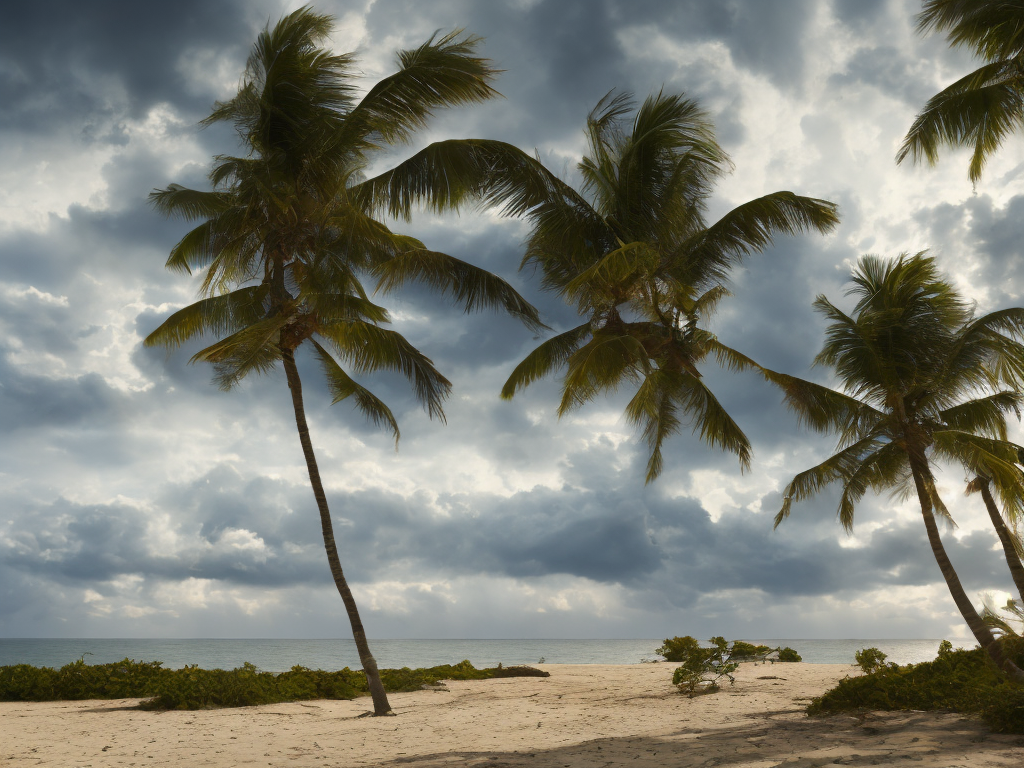 As far as the average person is concerned, the terms "climate" and "weather" are basically interchangeable. Both refer to the atmospheric conditions at a certain time and place. However, there is a significant and important difference between the two terms. In this article, we will explain the difference between climate and weather, and why it matters.
What is climate?
Climate refers to the long-term average of weather patterns in a particular place. It is the statistical summary of the weather conditions over decades or even centuries, including rainfall, temperature, wind, and other parameters. Climate is determined by a complex interplay of many factors, including latitude, altitude, ocean currents, topography, vegetation, and more.
For example, the climate of the equatorial regions is hot and humid, with high rainfall year-round, while the climate of the polar regions is cold and dry, with little precipitation. The climate of a particular region can be described by various parameters, such as the average temperature, the annual precipitation, the number of frost-free days, the prevailing winds, and so on.
Climate is typically studied over a long timescale, such as 30 years or more, to capture the broad patterns and trends. Climate scientists use sophisticated computer models and historical data to understand the processes that drive climate change and how they are affected by factors like greenhouse gas emissions, solar radiation, and natural variability.
What is weather?
Weather, on the other hand, refers to the atmospheric conditions at a specific time and place. It is the immediate state of the atmosphere, including temperature, humidity, wind, precipitation, cloud cover, and other factors. Weather can change rapidly and unpredictably, sometimes within hours or even minutes.
For example, if it is raining heavily at a particular location right now, that is the current weather. If it is sunny and warm, that is also the current weather. The weather can be described in terms of the specific conditions, such as "partly cloudy with a high of 72°F and a 30% chance of rain", or more general terms, such as "hot and humid with scattered thunderstorms".
Weather forecasting is the science of predicting what the weather will be like in the near future, usually up to a week or so. Forecasters use computer models, satellite data, radar images, and other tools to anticipate changes in the weather and issue warnings when severe conditions are expected.
Why is the difference important?
The difference between climate and weather is important for several reasons, including:
1. Timescale - Climate is measured over decades or even centuries, while weather is measured over hours, days, or weeks. This means that climate change is a slow, long-term process that happens gradually over time, while weather events are usually short-lived and may not be indicative of long-term climate trends.
2. Impact - Climate affects everything from agriculture to transportation, from health to economics. A changing climate can lead to devastating impacts such as droughts, floods, hurricanes, and wildfires, while changes in weather can have more immediate and localized impacts like traffic disruptions, power outages, and property damage.
3. Mitigation - Addressing climate change requires long-term efforts to reduce greenhouse gas emissions, switch to renewable energy sources, and adapt to the impacts of climate change. Weather events, on the other hand, can be mitigated or prepared for through short-term measures like emergency response plans, weatherization, and public awareness campaigns.
4. Public perception - The confusion between climate and weather can lead to misunderstandings and misinformation about climate change. For example, a cold winter or a snowy day in one part of the world can be used as evidence by climate change skeptics that global warming is a hoax. This is a fallacy, as weather fluctuations are normal and expected, while climate change is a long-term trend over decades or centuries.
Conclusion
In conclusion, the difference between climate and weather is a fundamental concept in Earth science, but one that is often misunderstood by the public. Climate refers to the long-term average of weather patterns in a particular place, while weather is the immediate state of the atmosphere at a specific time and place. Understanding the difference is important for addressing the challenges of climate change and preparing for weather events that can impact our lives in the short term.