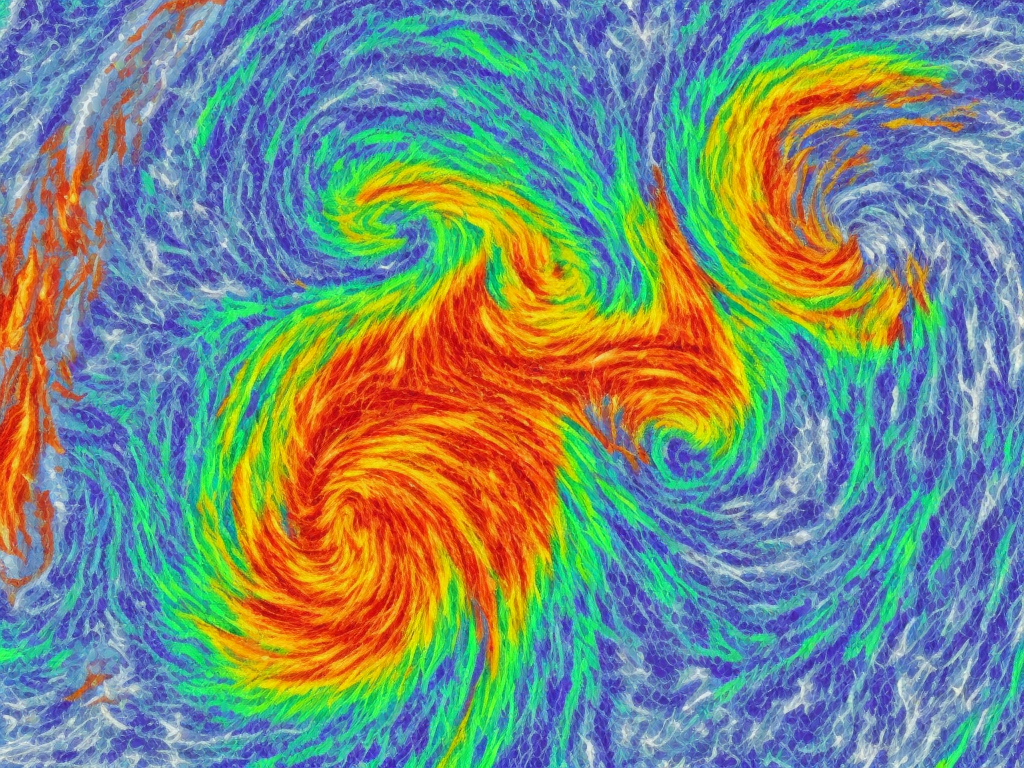 Nature is indeed the most beautiful yet unpredictable force on this planet. It could be calm and peaceful one moment, and the next minute, it can erupt into havoc and destruction, often beyond human control. Two such natural disasters that can cause significant damage are Cyclones and Tornadoes. While they may appear similar, they differ in various ways, such as their size, duration, speed, and impact. Here, we will discuss the key differences between the two.
The Basics:
Both Cyclones and Tornadoes are rapidly rotating columns of air, typically associated with severe weather conditions. These powerful weather events can cause widespread destruction and devastation to everything in their path. However, the critical difference between the two is their size and rotation.
Cyclones:
Cyclones are known by different names in different parts of the world. In the Atlantic and Eastern Pacific Ocean, it is known as Hurricanes; in the Western Pacific Ocean, it is called Typhoons, and in the Indian Ocean, it is known as Cyclones. They are generally accompanied by high winds, heavy rainfall, and storm surges. Cyclones are more significant and more destructive than Tornadoes.
Cyclones are formed over warm ocean waters when the air rises and circulates, creating low-pressure centers, leading to developing winding surface winds. The air rotates counterclockwise in the Northern Hemisphere and clockwise in the Southern Hemisphere. When the wind speeds reach 74 miles per hour, it is considered a hurricane or a cyclone. They are large-scale systems that can range from 100-1000 miles in diameter and can last for several days. Due to their size, they can travel long distances across oceans and beyond, affecting multiple countries.
Cyclones can cause widespread destruction and devastation, leaving behind damaged buildings, homes, and infrastructure. The heavy rainfall can lead to flooding, landslides, and even cause power outages. Its impact can be felt even after the cyclone has passed, as it takes several months for the affected regions to recover fully. As a result, it is critical to prepare timely, implement emergency measures, and evacuate people from the affected areas to minimize the damage caused by cyclones.
Tornadoes:
Tornadoes, on the other hand, are smaller, short-lived systems that are formed on land. They are often formed during heavy thunderstorms when the warm air rises and the cold air sinks, leading to a vortex formation. The winds rotate counterclockwise in the Northern Hemisphere and clockwise in the Southern Hemisphere.
Tornadoes are characterized by their funnel shape, which is a result of a column of rotating air moving at high speeds, often accompanied by thunderstorms, lightning, and heavy rainfall. They are small-scale systems that range from 100-1000 feet in diameter and can last for a few minutes to an hour, traveling at an average speed of 30 mph.
Tornadoes are typically associated with severe weather conditions and often lead to significant destruction, including uprooting trees, downing power lines, and causing structural damage to buildings and homes. In extreme cases, they can even lift off houses from their foundations, creating a devastating scene. They mostly occur in the United States, with an average of 1200 tornadoes reported each year.
Comparing the two:
The critical difference between Cyclones and Tornadoes is their size, rotation, impact, and duration. While Cyclones are more significant and last longer, tornadoes are smaller and more short-lived. Due to its large size, Cyclones can travel long distances, while Tornadoes are localized systems. Tornadoes are known to move at an average speed of 30 mph, while Cyclones can travel at an average speed ranges between 10-30 mph.
Cyclones create a substantial impact, leaving widespread destruction, whereas Tornadoes, although smaller, can be equally or more devastating in localized areas. While Cyclones can be predicted days in advance, Tornadoes are much harder to forecast, making it challenging to prepare timely and implement emergency measures.
Another crucial factor that differs Cyclones and Tornadoes is the level of threat they pose. While Cyclones are a more frequent occurrence, they present less of a threat to life and limb, primarily when well-informed precautions are taken. In contrast, Tornadoes are typically rarer, but they pose a more significant threat to life and property.
Safety Precautions:
In the face of such natural disasters, it is always better to be prepared and take necessary safety precautions. The National Oceanic and Atmospheric Administration (NOAA) recommends timely and accurate information through various media sources. This includes updates on the storm's forecasted path, intensity, and other relevant information. In case of evacuation orders, one should follow the instructions provided by local authorities and move towards designated safe zones.
During a tornado, the best course of action is to move towards a low-lying area and protect oneself from flying debris. It is essential to stay away from windows and doors and seek refuge in a basement or a small interior room without windows. While during a Cyclone, it is essential to stay informed about the storm's path and evacuation orders. One should move to high ground in case of a flood warning and maintain a safe distance from water bodies.
Conclusion:
In conclusion, while Cyclones and Tornadoes may appear similar at first glance, they are two very different weather systems that require different safety precautions. Cyclones are a large-scale system that can travel long distances and last for days, while Tornadoes are smaller and typically last for a few minutes to an hour. Each poses a unique and significant threat to both life and property, and it is always best to be prepared and informed in the face of such natural disasters.