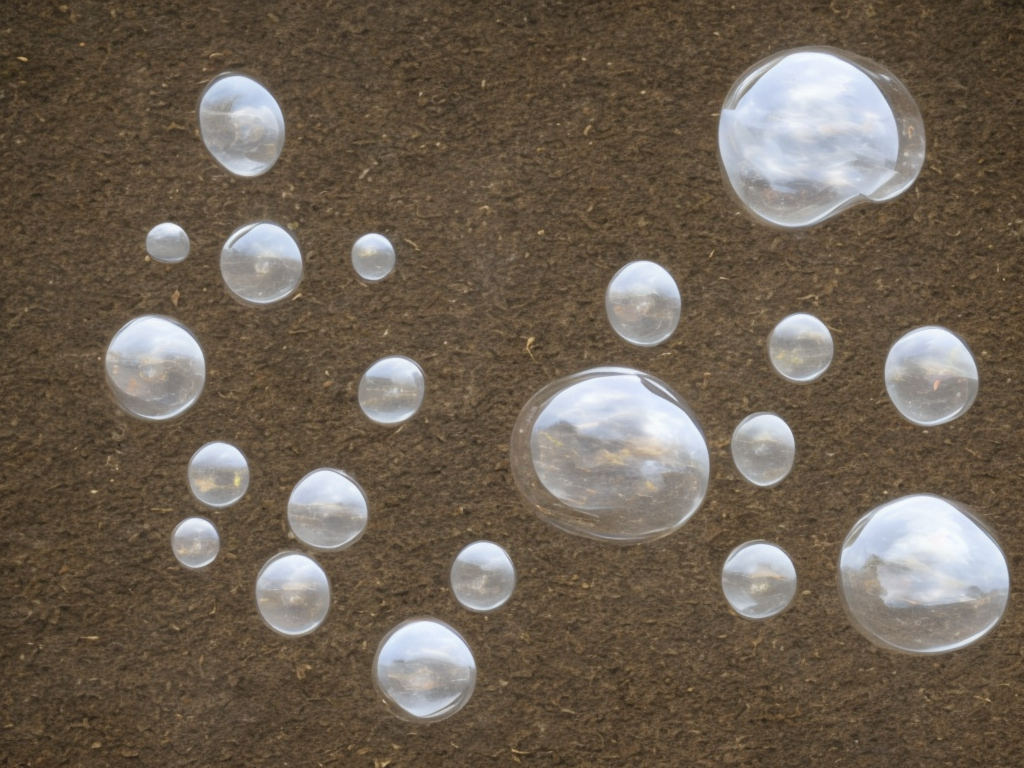 As an expectant mother, one of the most anticipated moments is feeling the baby move. It is such a beautiful experience, but as a first-time mom, it can also be quite confusing. The first few movements can easily be mistaken for gas bubbles, leading many to question whether they are pregnant or not. In this article, we will discuss the differences between gas bubbles and baby movement.
Gas Bubbles
Gas bubbles in the stomach are a fairly common experience, even for those who are not pregnant. They are a result of air pockets that form in the digestive system. When we eat, drink, or swallow saliva, we occasionally gulp air, which gets trapped in the stomach or intestines.
Gas bubbles can give a sensation of movement or fluttering in the stomach. According to the National Institute of Diabetes and Digestive and Kidney Diseases, common symptoms of gas include burping, passing gas, bloating, and abdominal pain or discomfort. Gas bubbles usually come and go, lasting only a few seconds to a few minutes, and usually go unnoticed.
During pregnancy, the likelihood of experiencing gas bubbles significantly increases. This is because of hormonal changes that relax the muscles of the digestive system. As the uterus expands and pushes against the digestive system, gas builds up, causing a feeling of pressure and discomfort.
In some cases, gas bubbles can be accompanied by other symptoms such as nausea, vomiting, and diarrhea. In such cases, it's always advisable to seek medical attention.
Baby Movement
Baby movement, on the other hand, refers to the movements of the fetus in the uterus. It is a clear indication of your baby's health and growth, and it usually starts around week 18 to 20 for first-time mothers. The movements are known as "quickening," and they have been described as flutters, twitches, or bubbles.
As the baby develops and grows, the movements become stronger and more frequent. You will start to feel distinct kicks and turns, which can be seen from the outside as your belly bounces and jiggles. Most women describe the sensation of the baby's movement as a feeling of butterflies in their tummy.
As your pregnancy progresses, the movements will become more consistent, and you'll quickly learn to recognize your baby's pattern. It is recommended that pregnant women track their baby's movements daily to ensure they are healthy and active. This can be done by lying on your left side for an hour or so, eating something sweet, and counting how many times the baby moves. If you notice any significant changes in your baby's movement pattern, contact your doctor immediately.
How to Tell the Difference Between Gas Bubbles and Baby Movement
If you are a first-time mother, it can be difficult to distinguish between gas bubbles and baby movement. However, there are certain ways to tell the difference. Here are a few things to consider:
1. The location
Gas bubbles usually occur in the lower abdomen, while baby movement is felt higher up in the uterus. As the baby grows, the movements will be felt in different parts of the belly.
2. The duration
Gas bubbles come and go quickly, while baby movements can last from a few seconds to a few minutes. Fetal movements tend to be more rhythmic and consistent than gas bubbles.
3. The sensation
Gas bubbles tend to feel like a flutter or a bubble bursting. In contrast, fetal movements are often described as kicks, punches, or rolls.
4. The frequency
Gas bubbles are sporadic and don't have a regular pattern, while fetal movements tend to happen at regular intervals. As the baby grows, the frequency of movements will increase.
5. The timing
Gas bubbles can occur any time of day or night and are often associated with eating or drinking. Baby movements, however, tend to be more frequent during certain times of the day, usually after a meal or when the mother is resting.
In conclusion, while it can be difficult to distinguish between gas bubbles and baby movement, certain factors can help one figure out the difference. The passage of gas is a normal bodily function, but it's always important to keep tabs on any irregularities, primarily during pregnancy. On the other hand, baby movement is an important indicator of the baby's health and growth and is always something to look out for throughout the course of your pregnancy.