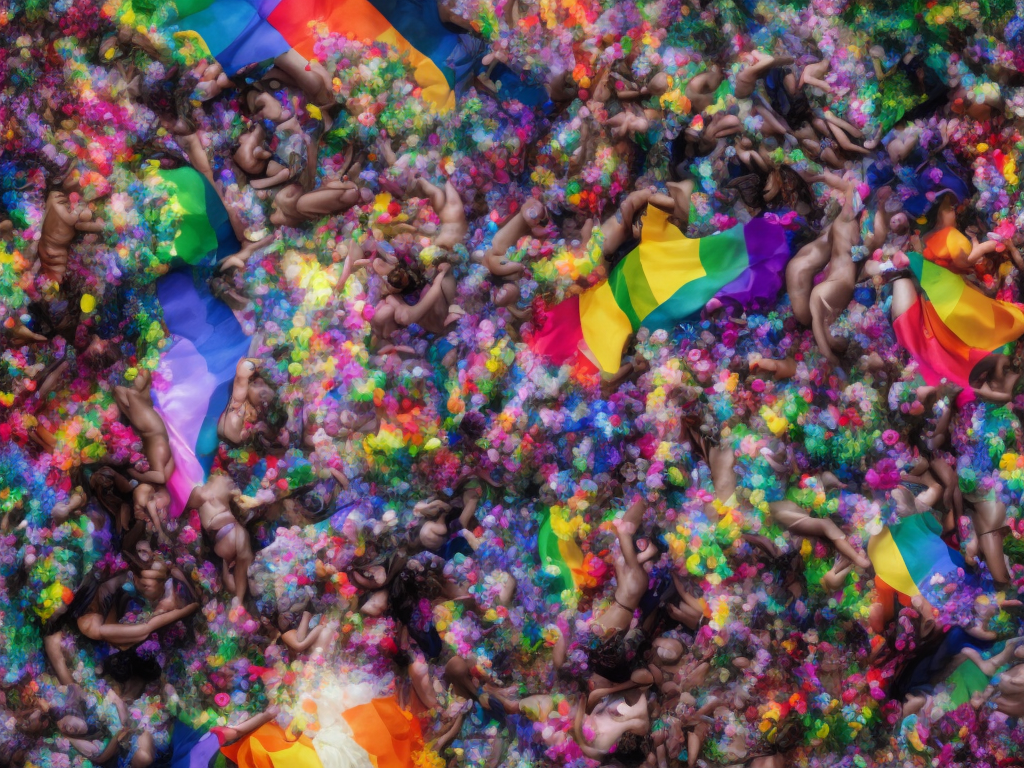 The terms "gay" and "queer" are often used interchangeably, but they have different meanings and connotations. While both terms relate to sexual orientation and gender identity, they have distinct historical and cultural backgrounds that shape their usage and significance. In this article, we will explore the difference between being gay and being queer.
To begin with, let's define the terms. Being gay refers to individuals who are primarily attracted to people of the same sex, commonly used as an umbrella term for homosexuality. On the other hand, being queer is a more encompassing term, often used as an umbrella term for non-heterosexual and non-cisgender identities. It is an umbrella term that includes people who identify as gay, bisexual, lesbian, transgender, non-binary, and other non-conforming identities.
Historically, "gay" has been the dominant term used to describe same-sex attraction, and it gained popularity during the gay liberation movements of the 1960s and 1970s. The gay rights movement fought for equal rights, visibility, and acceptance of same-sex relationships and identities. Thus, "gay" became a term widely acknowledged by mainstream society as a way to communicate same-sex attraction.
However, "queer" emerged as a response to the limitations of the term "gay." In the 1980s, the term "queer" was reclaimed by the LGBTQ+ community as a means of challenging societal norms and embracing non-conformity. Initially, "queer" was seen as a derogatory term used to label and marginalize non-heterosexual individuals, but it has since been revitalized and reclaimed.
The term "queer" signifies an identity that is dynamic, inclusive, and subversive to societal norms. It is a way for individuals to express their non-binary gender identities, non-heterosexual sexual orientations, and to challenge the rigidity and limitations of traditional gender roles. Unlike "gay," which primarily focuses on sexual orientation, "queer" encompasses a wider range of identities and expressions.
One of the key distinctions between "gay" and "queer" is the issue of fluidity. While being gay suggests a relatively fixed sexual orientation, being queer allows for flexibility and fluidity within one's identity. Queer individuals often reject categorization and resist labeling themselves with rigid terms. They may not identify as exclusively gay, lesbian, or bisexual but might instead embrace the fluidity of their identities.
For example, a person may identify as gay when they are primarily attracted to people of the same sex but may also experience same-sex attraction occasionally. In this case, they might identify as queer to reflect their broader range of experiences and attractions. This flexibility can be empowering for individuals who do not fit into traditional categories or who may undergo shifts in their sexuality or gender identity over time.
In addition to its inclusivity and flexibility, the term "queer" has political and academic connotations. It is often associated with queer theory, an academic field that examines the social, cultural, and political implications of sexuality and gender identity. Queer theory challenges existing power structures and norms by questioning and analyzing the social construction of identities, heterosexual norms, and binary gender systems.
Using the term "queer" also serves as a way to resist assimilation into mainstream society. For some individuals, identifying as gay may connote a desire to fit into societal norms and be accepted. However, identifying as queer can be a way to reject those norms and embrace the many possibilities and complexities of one's identity. It is a refusal to conform to established expectations and an assertion of difference and uniqueness.
It is important to acknowledge that the difference between the terms "gay" and "queer" can vary among individuals, communities, and cultures. Some individuals may choose to identify as both gay and queer, while others may prefer one term over the other. Additionally, cultural and generational differences can influence the usage and connotations of these terms. It is essential to respect and understand an individual's self-identified labels and to use the terms they prefer.
In conclusion, while "gay" and "queer" are related to sexual orientation and gender identity, they have distinct meanings and purposes. "Gay" primarily refers to individuals who are attracted to people of the same sex, while "queer" encompasses a broader range of non-conforming identities and expressions. Queer is a term that challenges societal norms, embraces fluidity, and rejects categorization. The choice of terminology is personal and varies among individuals, and it is essential to respect and understand the self-identified labels of others.