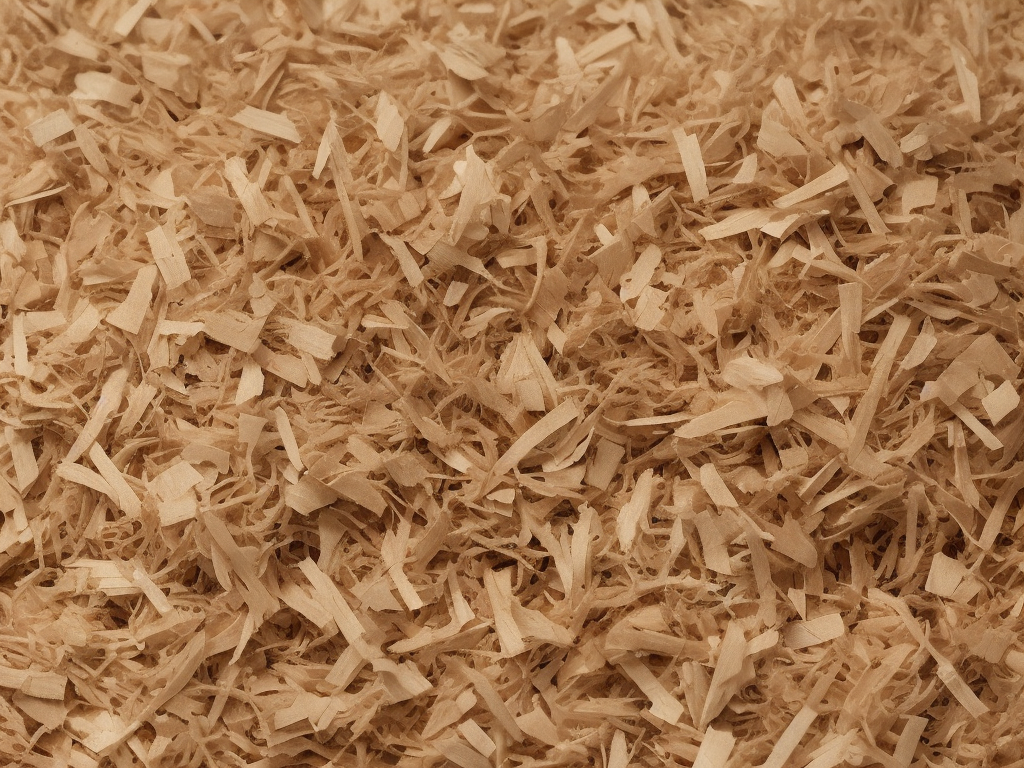 When it comes to woodworking and construction, the terms sawdust and wood shavings are often used interchangeably. However, there are distinct differences between the two and understanding these differences can be important for various reasons.
Sawdust is the fine material that is left behind after a saw blade or other cutting tool has been used to cut through wood. Sawdust is extremely fine and powdery, and can range in size from very small particles that are not visible to the naked eye to larger pieces that can be easily seen. Wood shavings, on the other hand, are the more substantial remnants of cutting or shaping wood. They are larger in size, and are typically produced by using a blade or planer to shave off larger amounts of wood.
One of the biggest differences between sawdust and wood shavings is their composition. Sawdust is primarily composed of cellulose, lignin, and hemicelluloses, which are the primary structural components of wood. Wood shavings, on the other hand, are made up of larger wood fibers, and are not as fine as sawdust. In general, sawdust is lighter and more powdery than wood shavings, which are heavier and more substantial.
Another important difference between sawdust and wood shavings is their use. Sawdust is often used as a fuel source, typically in the form of wood pellets or sawdust briquettes. It can also be used as a mulch or bedding material for animals. Sawdust has a high absorbency rate, which makes it an effective material for soaking up moisture and odors. In construction, sawdust can be used as an insulation material, or as a filler in composite materials.
Wood shavings, by contrast, are much less versatile than sawdust. They are often used as animal bedding, particularly for horses and other livestock. Wood shavings are also used as a filler material in furniture, or as an insulation material in homes and buildings. However, because of their larger size and reduced absorbency rate, wood shavings are not as effective as sawdust for many of these applications.
One of the main reasons that sawdust is more versatile than wood shavings is because of its smaller particle size. Sawdust is able to absorb moisture and odors more quickly and efficiently than wood shavings, making it the preferred material for many uses. Additionally, sawdust can be easily compressed into pellets or briquettes for use as fuel, while wood shavings do not compress as easily.
Another factor that sets sawdust apart from wood shavings is its potential health hazards. Because sawdust is so fine and powdery, it can be easily inhaled, which can lead to respiratory issues. Sawdust can also be a fire hazard, particularly if it is allowed to accumulate in large quantities. For this reason, sawdust should be kept clean and dry, and workers should be provided with appropriate respiratory protection when working with this material.
Wood shavings, by contrast, are less of a health hazard than sawdust. While they can still be irritating if inhaled, their larger size makes them less likely to become airborne. Wood shavings are also less likely to catch fire than sawdust, and do not pose as great a risk to workers or facilities.
In conclusion, sawdust and wood shavings are two distinct materials with different uses and properties. Sawdust is finer and more versatile than wood shavings, and can be used for a wide variety of purposes. Wood shavings, on the other hand, are more limited in their uses, but are less of a health hazard than sawdust. Understanding the differences between these two materials can help woodworkers and construction professionals make more informed decisions about their use and handling.