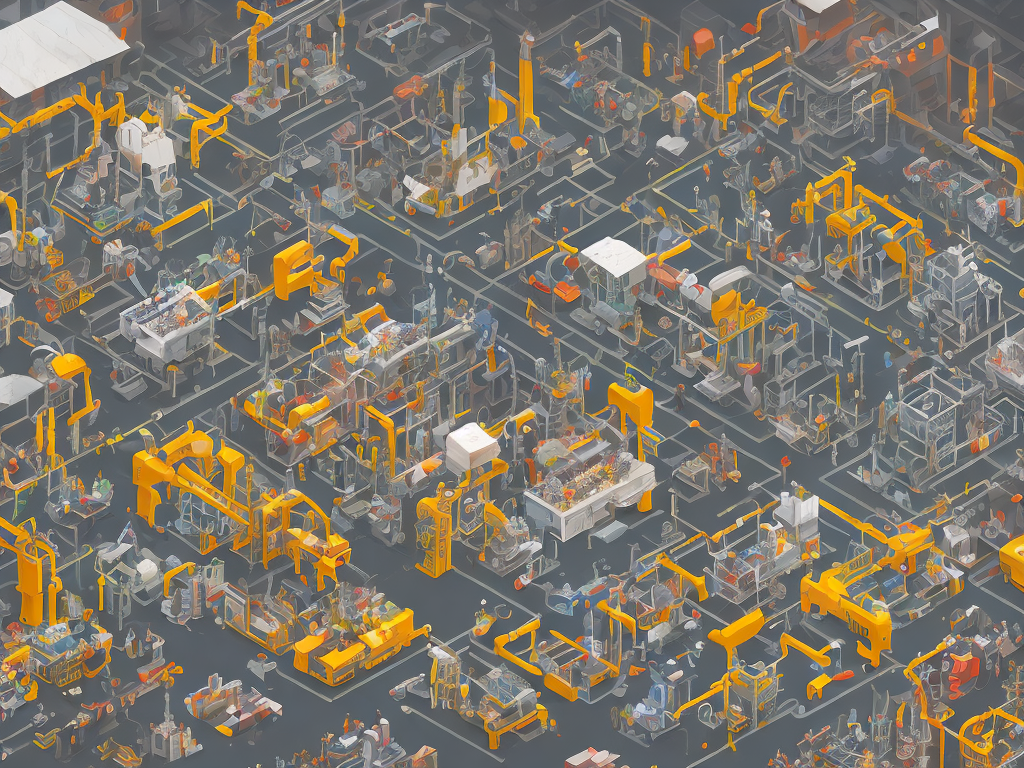 Trade, commerce, and industry are three terms that are often used interchangeably, but actually refer to distinct economic activities. While all three involve the exchange of goods and services, each term has its own unique definition and characteristics.
Let's begin by defining each term individually:
Trade refers to the exchange of goods or services between individuals, businesses, or nations. This can take place locally, nationally, or internationally and can involve any product or service that has value. Trades can happen through various channels like wholesale, retail, or e-commerce.
Commerce refers to the buying and selling of goods and services on a large scale. It includes all activities related to the production, marketing, and distribution of goods and services. It not only includes trade but also associated services like banking, insurance, transportation, and advertising.
Industry refers to the production and manufacturing of goods or services. It involves all the activities related to the creation, processing, and development of goods. The industry's goal is to make a profit by producing goods or services that people need or want.
While the definitions may be clear now, let's dive deeper into the differences between them.
Differences between Trade, Commerce, and Industry:
1. Scale and Scope:
Trade signifies an exchange at a small scale. It can include a one-time exchange between two parties, or several exchanges over time. On the other hand, commerce is focused on large-scale transactions. It involves activities like transportation, distribution, marketing, and sales. Commerce is not limited to a specific industry or sector and includes all types of businesses. It's a more comprehensive concept that includes all the activities of trade. Industry, on the other hand, is focused on the production and manufacturing of goods or services. It involves creating, processing, and developing products that are essential for commerce and trade.
2. Types of Activities:
Trade involves activities like buying, selling, and exchanging of goods or services. It maximizes profit by focusing on buying cheap and selling expensive. Commerce, on the other hand, is primarily focused on the large-scale production and distribution of goods and services. It also includes associated services like banking, transportation, and advertising. As for Industry, it involves creating, processing, and developing goods that are essential to trade and commerce. It is the backbone of economies worldwide, producing products that individuals and societies depend on.
3. Role played by institutions:
Trade activities are usually carried out by individuals or small businesses. Commerce, on the other hand, requires extensive coordination between businesses, banks, and other institutions. It's a complex system that involves trade, transportation, finance, insurance, etc. Industries often require government support and regulations in order to function efficiently and effectively. Additionally, they contribute significantly to the local and national economy, providing jobs and supporting many related industries.
4. The Motivation behind the Activities:
The primary motivation behind trade is to generate profit. Traders are always looking for good deals, and they profit from the difference between the buying and selling price. In commerce, the motivation is to build a successful business model that can serve the market's needs and generate profit. The primary focus is on efficiency, profitability, and sustainability. Industry focuses on developing and producing products that improve the quality of life of individuals, and the economy's overall performance. Generating profit is also a crucial factor, but it is not the sole purpose.
5. Specialization and Division of Labor
Trade relies on specialization and division of labor. Traders focus on a specific niche or product, which allows them to be more efficient and effective. Commerce also relies on division of labor, with different companies specializing in different aspects of the production and distribution process. Industry, however, needs professionals from various disciplines, such as engineering, technical, and marketing, to function efficiently.
In summary, trade, commerce, and industry are all important economic activities that work together to achieve the end goal of generating profit and improving the quality of life for individuals and the economy. While they share some similarities, they are fundamentally different concepts. Better understanding the differences between trade, commerce, and industry can help individuals and businesses make more informed decisions and plan better strategies for success.