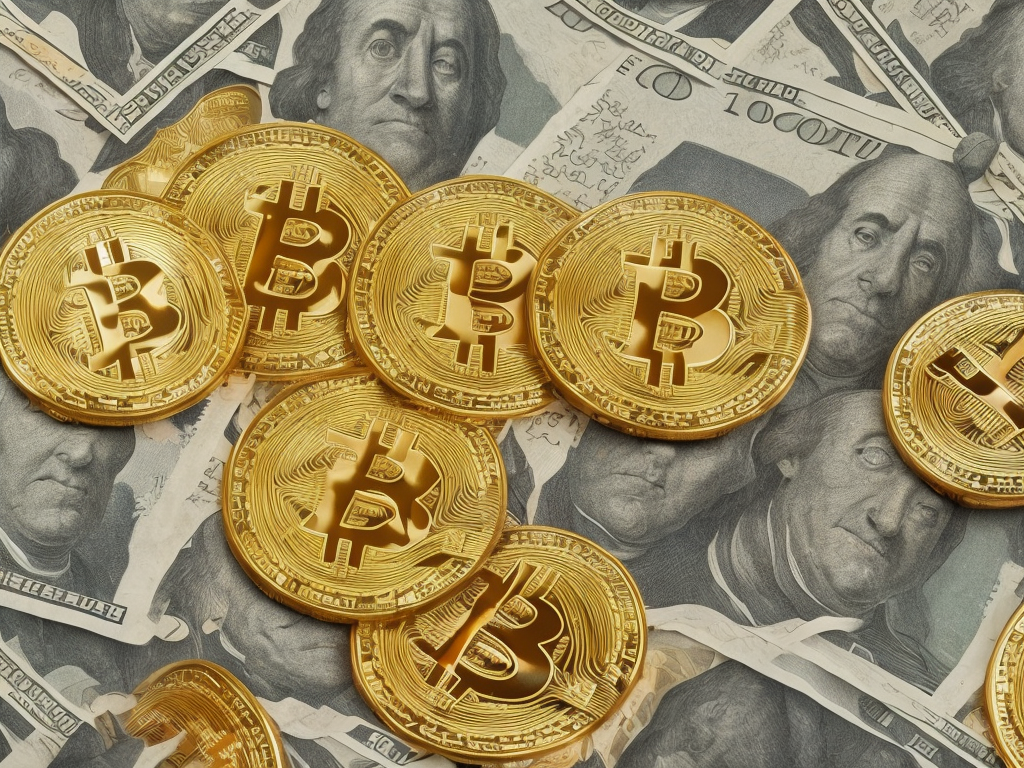 How To Buy Bitcoin On Etoro App: A Step-by-Step Guide
Bitcoin has emerged as one of the most popular and valuable cryptocurrencies in recent years. As its value continues to surge, many investors are keen to join the bandwagon and buy Bitcoin. One platform that allows users to buy Bitcoin easily and securely is eToro. In this article, we will walk you through the process of buying Bitcoin on the eToro app, step by step.
Step 1: Download and Install the eToro App
The first step is to download and install the eToro app on your smartphone. The app is available for both iOS and Android platforms, so make sure you download the appropriate version for your device. Open the app and create a new account if you haven't done so already. Enter your personal information and complete the necessary verification steps to set up your account.
Step 2: Fund Your eToro Account
Now that your account is set up, you need to fund it before you can buy Bitcoin. eToro offers several methods for depositing funds, including bank transfer, credit/debit card, and various e-wallet options. Choose the method that suits you best and follow the instructions to complete the deposit.
Step 3: Search for Bitcoin
Once your account is funded, it's time to search for Bitcoin on the eToro app. On the main screen of the app, you will find a search bar at the top. Simply type "Bitcoin" and select the relevant option from the dropdown menu. This will take you to the dedicated Bitcoin page.
Step 4: Analyze Bitcoin's Performance
Before you decide to buy Bitcoin, it is essential to analyze its performance. On the Bitcoin page, you will find various charts and statistics that can help you evaluate its past performance. You can view the price history, trading volume, and other relevant information. Consider factors such as market trends, news, and expert opinions to make an informed decision.
Step 5: Open a Buy Order
Once you are ready to buy Bitcoin, click on the "Trade" button on the Bitcoin page. This will open a new order window where you can choose between two options: "Buy" or "Sell." Select "Buy" and proceed to the next step.
Step 6: Set the Order Parameters
In this step, you need to set the parameters for your buy order. Firstly, determine the amount of Bitcoin you want to purchase. You can enter the specific amount of Bitcoin or the equivalent amount in your preferred currency. Next, select the leverage if you wish to multiply the potential gains or losses of your investment. Finally, set your stop loss and take profit levels if you want to automatically close your position at specific price points.
Step 7: Review and Place the Order
Take a moment to review the order details and ensure everything is correct. It is essential to double-check the amount, leverage, and order type before placing the order. Once you are satisfied, click on the "Open Trade" button to execute the buy order. Your order will be processed, and you will become the owner of the purchased Bitcoin.
Step 8: Track and Manage Your Investment
After buying Bitcoin, it is crucial to track and manage your investment. eToro provides real-time information and updates on your portfolio. You can view your current Bitcoin holdings, average purchase price, and the current market value. Additionally, you can set up price alerts and receive notifications when Bitcoin's price reaches specific levels.
Step 9: Sell or Hold Bitcoin
Now that you have purchased Bitcoin, you have the option to either sell it or hold onto it as a long-term investment. The decision to sell or hold depends on your investment goals, risk tolerance, and market conditions. Continuously monitor Bitcoin's performance and make informed decisions based on your analysis.
Step 10: Withdraw Your Bitcoin
If you decide to sell your Bitcoin or transfer it to an external wallet, eToro allows you to easily withdraw your funds. Open the eToro app, go to your portfolio, and select the Bitcoin position. Click on the "Sell" button, and your Bitcoin will be converted into your account's base currency. From there, you can withdraw the funds to your linked bank account, e-wallet, or another cryptocurrency exchange.
Conclusion
Buying Bitcoin on the eToro app is a straightforward and secure process. By following these ten steps, you can become a proud owner of Bitcoin and potentially benefit from its future growth. Remember to do your research, analyze the market, and make informed decisions. Investing in Bitcoin, or any other cryptocurrency, carries risks, so it's crucial to only invest what you can afford to lose.