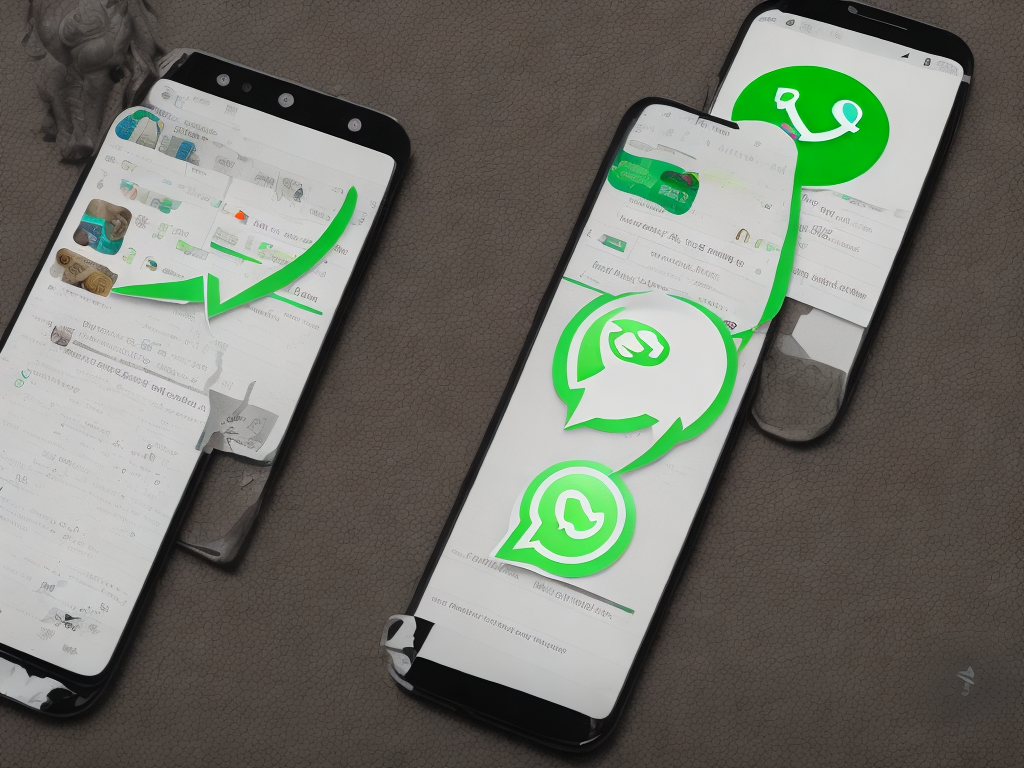 Have you ever wanted to create your own Whatsapp channel? Well, you're in luck! In this article, we will guide you through the step-by-step process of creating a Whatsapp channel and reaching a wide audience with your content.
Step 1: Understand the Purpose of Your Channel
Before starting, it's essential to have a clear understanding of why you want to create a Whatsapp channel. Are you looking to promote a business, share information, or simply connect with like-minded individuals? Defining your channel's purpose will help you tailor your content and attract the right audience.
Step 2: Download and Install Whatsapp Business App
To create a Whatsapp channel, you need to have the Whatsapp Business app installed on your device. It's a free app available for both Android and iOS users. Download and install the app from the respective app store, then open it to proceed with the setup process.
Step 3: Account Setup and Verification
When you open the Whatsapp Business app for the first time, you will be prompted to enter your phone number. Make sure to use the phone number you want to associate with your Whatsapp channel. You will receive a verification code via SMS, which you can enter to confirm your account.
Step 4: Customize Your Profile
Once your account is verified, it's time to customize your profile. Click on the three dots in the top-right corner of the app and select "Settings." From there, you can add a profile picture, set your channel's name, and create an engaging description that highlights what your channel is all about.
Step 5: Add a Channel Logo
To make your channel more professional and visually appealing, you can add a channel logo. Click on the three dots again, go to "Settings," and select "Business Settings." In the "Profile" section, you can tap on the camera icon to upload your channel logo from your device's photo gallery.
Step 6: Create Broadcast Lists
Whatsapp allows you to send bulk messages to multiple contacts through the Broadcast Lists feature. This is particularly useful for sharing updates or promotions with your audience. To create a broadcast list, go back to the main screen and tap on the three dots. From the dropdown menu, select "New Broadcast." Add the contacts you want to include in the broadcast list, then click on the checkmark to create it.
Step 7: Utilize Labels
Labels are a great way to organize your contacts and conversations in the Whatsapp Business app. You can create custom labels to categorize your contacts based on different criteria like customers, leads, or suppliers. Simply go back to the main screen, tap on the three dots, and select "Labels." From there, you can create new labels and assign them to relevant contacts.
Step 8: Engage with Your Audience
Building a successful Whatsapp channel requires regular engagement with your audience. Encourage your subscribers to ask questions, share opinions, or provide feedback. Reply promptly and make an effort to address their comments individually. This will help foster a sense of community and build loyalty among your subscribers.
Step 9: Share High-Quality Content
To keep your Whatsapp channel interesting and relevant, it's crucial to share high-quality content regularly. This can include informative articles, news updates, exclusive promotions, or behind-the-scenes glimpses into your business. Remember to keep your content concise, easy to read, and visually appealing.
Step 10: Promote Your Channel
To maximize the reach of your Whatsapp channel, promote it across different channels. Add a Whatsapp icon on your website or blog, include a link in your email signature, and share it on your social media platforms. Encourage your existing customers or followers to join your Whatsapp channel by highlighting the unique value they will gain from being a part of it.
Step 11: Analyze and Improve
Finally, regularly analyze the performance of your Whatsapp channel to identify areas for improvement. Whatsapp Business app provides basic analytics that reveal insights such as the number of messages sent, delivered, and read. Use these metrics to gauge the effectiveness of your content and engagement strategies. Adjust your approach accordingly to optimize your channel's performance.
Creating a Whatsapp channel offers an opportunity to connect directly with your audience and share content in a personalized and engaging way. By following these steps and staying consistent, you can build a successful channel that drives engagement and strengthens your online presence.