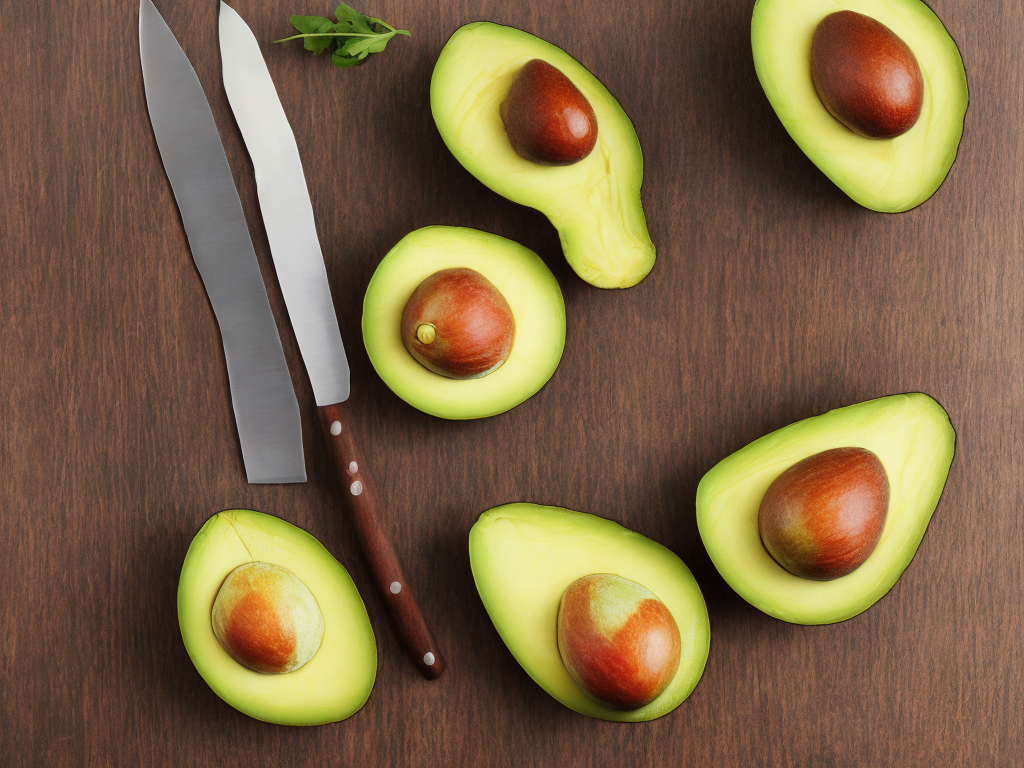 Guacamole is a delicious dip made with ripe avocados, fresh tomatoes, onions, and lime juice. It's perfect for spreading on tacos, burritos, or just dipping chips. The best part? It's incredibly easy to make at home!
Here's everything you need to know to make perfect guacamole every time.
Ingredients:
- 3 ripe avocados
- 1 medium tomato, diced
- ½ red onion, diced
- ½ jalapeño pepper, finely chopped (optional)
- 2 garlic cloves, minced
- Juice of 1 lime
- Salt and pepper, to taste
- Cilantro, chopped (optional)
Directions:
1. Slice the avocados in half lengthwise and remove the pit. Scoop out the avocado flesh with a spoon and place it in a bowl.
2. Using a fork or a potato masher, mash the avocado until it reaches the desired consistency. Some like their guacamole chunky, while others prefer it to be smooth. Mash until it's just right for you.
3. Add the diced tomato, red onion, jalapeño (if using), and minced garlic to the bowl. Mix everything together until well combined.
4. Squeeze the juice of one lime over the guacamole and mix again. The lime juice not only adds flavor but also helps to keep the avocado from turning brown.
5. Season the guacamole with salt and pepper to taste. Don't be shy about adding a little extra – avocados need a good amount of seasoning to make them really flavorful.
6. If you like, sprinkle some fresh chopped cilantro over the top of the guacamole. This is optional, as some people don't like the taste of cilantro. It's totally up to you!
7. Serve the guacamole immediately or cover it and refrigerate until you're ready to serve it. Guacamole is best when it's freshly made, but it can be stored in the fridge for a day or two if needed.
Tips:
- Make sure your avocados are ripe. They should be slightly soft when you give them a gentle squeeze. If they're too hard, the guacamole will be lumpy and difficult to mash. If they're too soft, they'll be brown and mushy inside.
- Use a sharp knife to remove the pit from the avocado. Hold the avocado in one hand and gently tap the pit with the knife blade. Twist the knife slightly to loosen the pit, then pull it out with your fingers.
- Don't be afraid to mix in other ingredients like corn, black beans, or diced mango to make the guacamole even more interesting. Just be sure to adjust the seasoning accordingly.
- Guacamole can be a little finicky when it comes to browning. If you're not serving it immediately, cover the guacamole tightly with plastic wrap and press the wrap directly onto the surface of the guacamole. This will prevent air from getting in and causing browning.
- If the guacamole does turn brown, it's still safe to eat. Just give it a stir and it should still taste delicious.
- Guacamole is perfect for entertaining. It's great for parties, game nights, or just as a snack for a lazy afternoon. You can even double or triple the recipe to feed a larger crowd.
In conclusion, guacamole is a delicious and healthy dip that's easy to make at home. The key is to start with fresh, ripe avocados and to season the guacamole well. With a little practice, you'll be able to whip up the perfect guacamole every time!