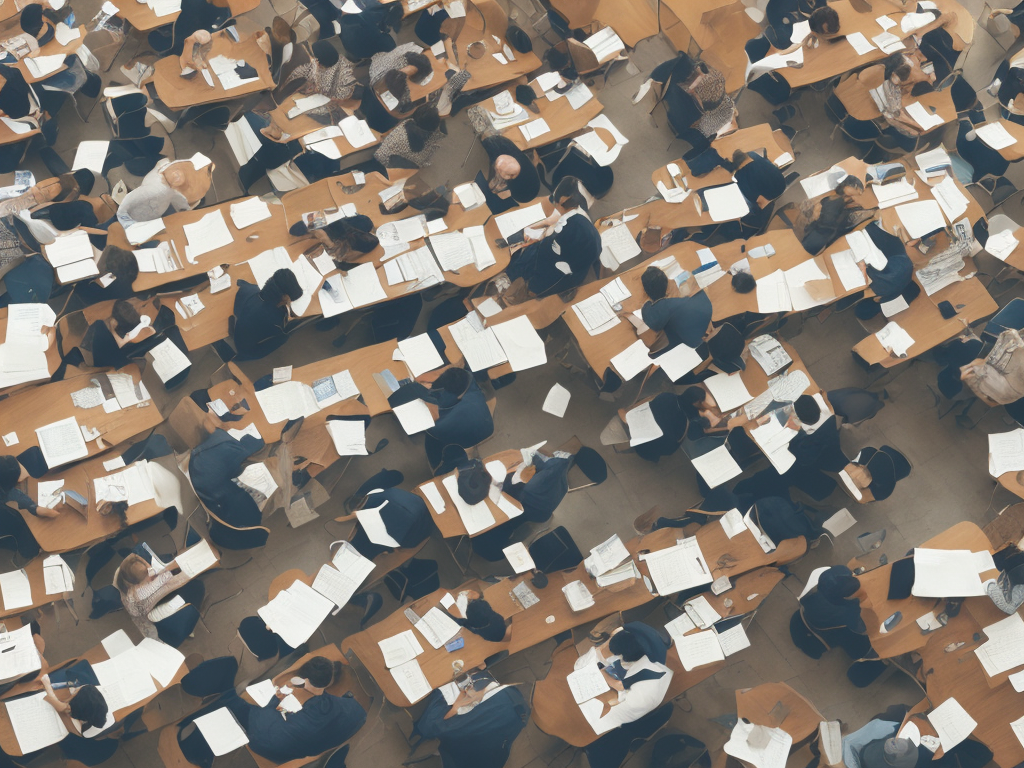 Passing the MAKAUT ( Maulana Abul Kalam Azad University of Technology) semester exam is not an easy task. However, with a little hard work, dedication, and preparation, it is possible to pass with flying colors. In this article, we will provide a step-by-step guide on how to pass the MAKAUT semester exam.
1. Understand the Syllabus
The first step to passing the MAKAUT semester exam is to understand the syllabus. Different subjects have different syllabi, and it is crucial to have a clear understanding of what topics will be evaluated in the exam. Make a list of all the topics included in the syllabus and start preparing for them. Knowing the syllabus will help you prioritize the topics to prepare for, based on their importance.
2. Develop a Study Plan
Once you understand the syllabus, the next step is to develop a study plan. It is imperative to organize your study time and be consistent with it. Create a study schedule that works for you and follow it religiously. Allocate specific time slots to each subject that you need to prepare for. The study plan should be realistic and achievable, ensuring that you have enough time to cover each topic thoroughly.
3. Study Smart
It is not just about how much you study, but also about how smart you study. It is essential to adopt a strategic approach to studying. Start with the topics that you are comfortable with and move on to the difficult ones. Use mind maps, flowcharts, and flashcards to learn complex concepts and make learning fun. Collaborate with peers to discuss difficult questions, share notes, and clarify doubts. It's vital to study in an environment conducive to learning, without any distractions.
4. Practice Past Questions
Past questions play a significant role in exam preparation as they give an idea of the kind of questions that may be asked. Practicing past questions is an excellent way to familiarize oneself with the exam pattern, identify areas of weakness, and work on them. Access MAKAUT semester exam past question papers to get an idea of the kind of questions, the format, and marking scheme. Attempt the questions, time yourself, and work on refining your methods and techniques.
5. Manage Exam Stress
It is natural to experience stress before exams. However, it is important to manage exam stress in a positive way. Research shows that taking mindful breaks, deep breathing exercises, and practicing meditation can reduce stress levels. Sufficient rest, a healthy diet, and staying hydrated are also essential to manage exam stress effectively.
6. Attend Lectures and Tutorials
Attending lectures and tutorials helps to gain a better understanding of the topics, clear doubts, and improve retention. Make sure to attend all classes, take notes and ask questions. Participate in group discussions and seek guidance from professors. They are the subject matter experts and can help you clarify doubts and provide insights into the exam pattern.
7. Stay Informed
Stay informed about MAKAUT semester exam updates, including the exam date, time, and venue. Ensure that you are aware of the exam rules and regulations, including the types of permissible calculators, dictionaries, and other resources allowed during the exam. Keep up-to-date with the latest news and trends in the relevant discipline to get a broader understanding of the subject.
8. Revise and Practice
Revising is the key to retaining information and ensuring that it's firmly embedded in one's memory. Allocate time in your study plan to revise the topics covered throughout the semester. Practice mock exams to supplement your revision. Mock exams provide a simulation of the real exam, giving you a chance to assess your preparation, time management, and exam-taking skills.
In conclusion, passing the MAKAUT semester exam requires discipline, dedication, and hard work. The key is to develop a study plan, study smart, practice past questions, manage exam stress, attend lectures, stay informed, and revise and practice. With the proper guidance and preparation, you can achieve success in your exams. Good luck!