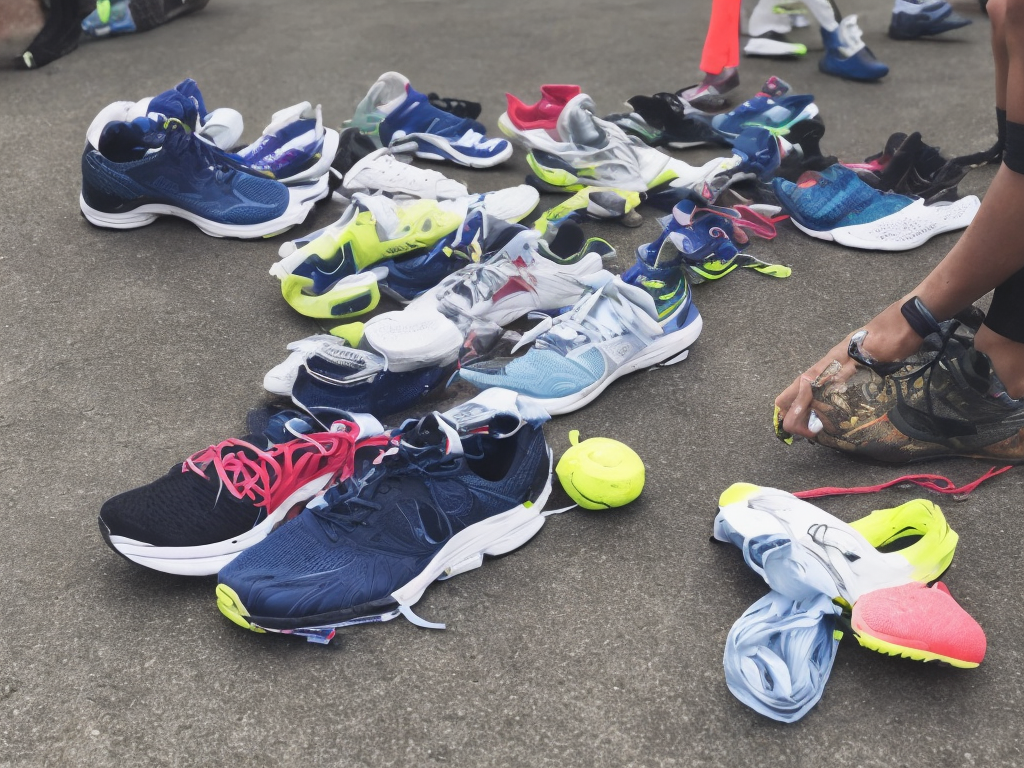 The Boston Marathon is not like any other marathon. It is the most prestigious and highly sought-after marathon in the world. Thousands of runners apply every year to gain a spot at the start line, but only a few are selected. What makes the Boston Marathon so special is its strict qualifying standards. To qualify for the Boston Marathon is an achievement in itself.
The Boston Marathon is open to all runners who meet the qualifying standards. The standards are based on your age and your gender. To qualify, you must have completed a previous marathon within a specific time limit. This is a significant challenge that demands dedication, perseverance, and hard work. Here is a guide on how to qualify for the Boston Marathon.
Step 1: Choose A Marathon With A Boston Qualifying Time
The first step in qualifying for the Boston Marathon is to identify a qualifying marathon. This means choosing a marathon that has a Boston Qualifying Time (BQT) and is certified by the international governing body of athletics. The Boston Qualifying Time is the time limit you need to meet in the marathon you run to be able to qualify for Boston.
For the 2021 Boston Marathon, the qualifying times required for each age group are as follows:
Age Group Gender Qualifying Time (hrs:min:sec)
18-34 Male 3:00:00
35-39 Male 3:05:00
40-44 Male 3:10:00
45-49 Male 3:20:00
50-54 Male 3:25:00
55-59 Male 3:35:00
60-64 Male 3:50:00
65-69 Male 4:05:00
70-74 Male 4:20:00
75-79 Male 4:35:00
80 and over Male 4:50:00
18-34 Female 3:30:00
35-39 Female 3:35:00
40-44 Female 3:40:00
45-49 Female 3:50:00
50-54 Female 4:00:00
55-59 Female 4:15:00
60-64 Female 4:30:00
65-69 Female 4:45:00
70-74 Female 5:00:00
75-79 Female 5:15:00
80 and over Female 5:30:00
It is important to note that these times are only valid for the calendar year preceding the Boston Marathon.
Step 2: Train Hard
Once you have identified a qualifying marathon, the next step is to start your training. Marathon training requires discipline, commitment, and consistency. You should aim to start training at least three to four months before the qualifying marathon. Most importantly, you need to have a training plan that is tailored to your fitness level and running goals. A well-designed training plan should include the following:
- Long runs: These should be done once a week and should gradually increase in distance every week until you reach the maximum distance you plan to run in the qualifying marathon.
- Tempo runs: These are done to improve your speed and endurance. They should be done at a comfortable pace that you can sustain for at least 20 to 30 minutes.
- Interval training: These are high-intensity workouts that can help you build strength and endurance.
- Strength training: This can help reduce your risk of injury and improve your running form and speed.
Step 3: Focus on Nutrition and Rest
A good diet and getting enough rest are critical to your success in getting a Boston Qualifying Time. Your diet should focus on carbohydrates, protein, and healthy fats. Carbohydrates are essential for providing energy, while proteins are needed for muscle repair and growth. Healthy fats, on the other hand, help in the absorption of vitamins and minerals.
Getting enough rest is also crucial for peak performance. You should aim to sleep for at least seven to eight hours a day, especially when you are in the final weeks of your training. Good sleep can help your body repair and recover from the stress of your workouts.
Step 4: Register and Run Your Qualifying Marathon
Once you have trained and prepared adequately, the next step is to register for the qualifying marathon. You should aim to register well in advance to avoid missing out on a spot.
During the marathon, maintain your focus on your pacing and aim to hit your target finish time. Make sure to use your energy wisely and maintain your composure. You should also have a well-rounded race plan, including fuel and hydration.
Step 5: Submit Your Boston Marathon Application
Once you complete the qualifying marathon, you need to submit your Boston Marathon application through the Boston Athletic Association's website. Ensure that you provide all the required information correctly and accurately to avoid any delays or disqualifications.
Conclusion
Qualifying for the Boston Marathon is a significant milestone in any runner's career. It is important to choose a qualifying marathon, train hard, focus on nutrition and rest, register, and run your qualifying marathon, and submit your application before the deadline. Remember, the key to success is discipline, perseverance, and dedication. With the right mindset and effort, you can achieve your goal of qualifying for the Boston Marathon.