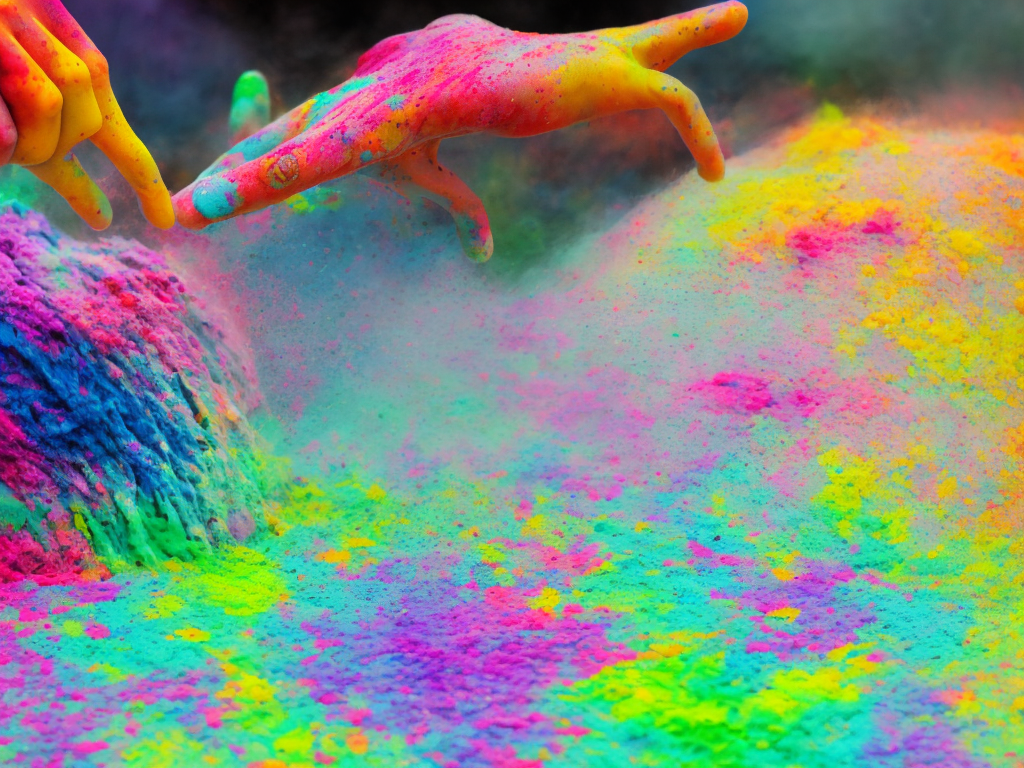 Holi is a festival of colours celebrated with great enthusiasm and fervour in India. People smear each other with bright and vibrant colours, dance to music and indulges in feasts. Holi is one of the most cherished festivals in India, but while playing with colours, there's always the risk of the colours sticking to your skin and hair, leaving you looking like a rainbow.
Removing holi colour from skin can be quite a daunting task, and it's important to take certain precautions to avoid skin damage. Here are some tips that can help you get rid of the holi colour from your skin.
1. Precautions to Prevent Stains
The ideal and most efficient way to avoid Holi colour stains from settling in is to take necessary precautionary measures.
- Choose the right fabric: Wear thick clothes such as full-sleeve tees, leggings or jeans that resist the colour pigments absorption.
- Apply a protective layer: Applying oils or Vaseline on your skin prior to playing with colours will lessen the staining effect. Wear a hat to avoid colours settling down to your hair.
- Use herbal colours: Along with the harmful chemical colours, plenty of herbal and natural colours are available in the market, which generally won't stain skin as severely as their chemical counterparts. So, choose the natural, organic variants of colours or make your colours at home with ingredients such as turmeric, henna, marigold, etc.
2. Avoid Hot Water
It's best not to wash your skin to remove the colour until you're back home as water will spread colours even more, making the stains more difficult to remove. However, once you wash your skin, don't use hot or warm water as it will make the colour stickier and more permanent. Instead, rinse off the colour with normal or lukewarm water.
3. Use Milk or Yogurt
Milk and yogurt are excellent ingredients to remove Holi colours from your skin. Apply a little amount of milk onto your skin directly, allow it to dry and then rinse it off with mild water. You can rub a mixture of yogurt and honey onto your skin and let it dry before you wash it off.
4. Lemon Juice
Lemon juice is known for its natural bleaching agents that can help remove stubborn stains. Squeeze a lemon and apply the juice to the affected area. Leave it on for five minutes and then rinse it off.
5. Besan (Gram Flour)
Besan, also known as gram flour, is a natural exfoliating agent that can help remove colours from the skin. Mix besan with a little water or rose water to form a paste, apply it onto your skin, let it dry, and then rub it off. This is also good for removing suntan from the skin.
6. Baking Soda
Baking soda is another natural ingredient that can help you remove holi colour stains from your skin. Make a paste of baking soda and water, and apply it onto your skin using a clean cloth. Rub the affected areas gently, and then rinse it off with cool water.
7. Multani Mitti (Fuller's Earth)
Multani mitti is a natural clay that's rich in mineral content and helps to remove the Holi colour from the skin. Mix Multani mitti with water to make a paste, and apply it to the stained skin. Rinse off with normal water after it dries.
8. Aloe Vera
Aloe Vera gel is a great moisturizing agent that helps keep the skin hydrated and can also remove Holi colours. Apply fresh aloe vera gel to the stained area and leave it on for 30 minutes. After that, rinse it off with cold water.
In conclusion, Holi is a festival of colours that brings joy and happiness, but it's important to remember to take necessary precautions to prevent colours from staining your skin. If colour stains do occur, remember not to use hot water, and try the above-mentioned natural remedies to remove the colour from your skin.