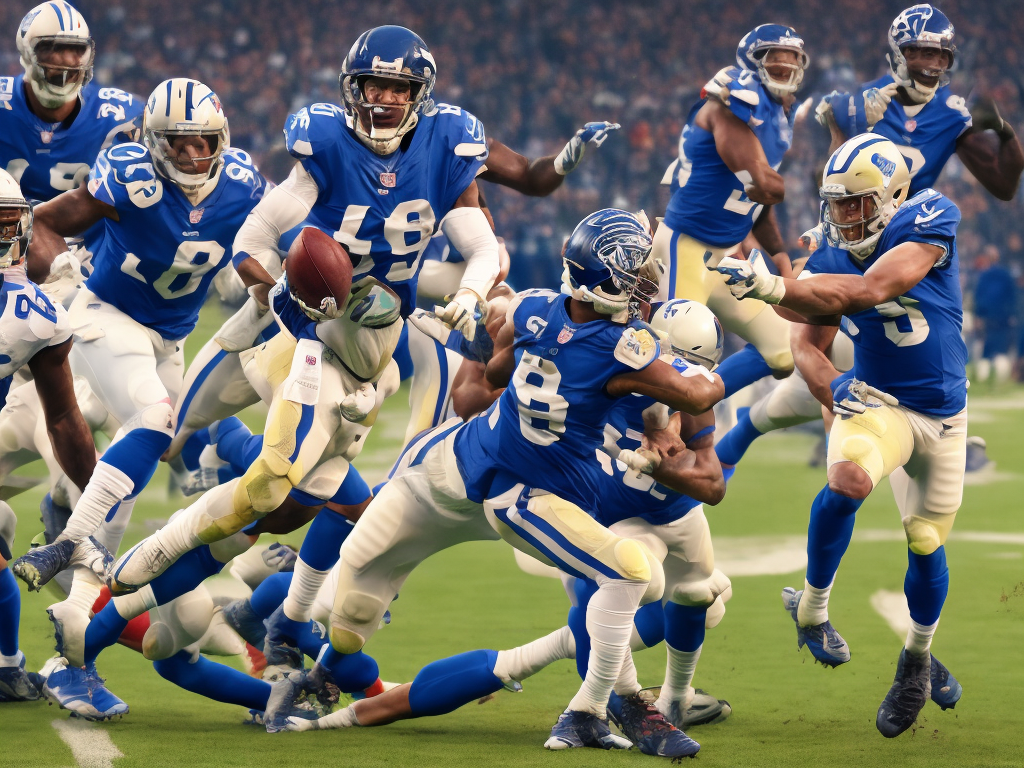 How To Stream NFL Games: A Comprehensive Guide
In recent years, the way we consume entertainment has vastly changed with the rise of streaming services. This transition has also extended to sports, with the National Football League (NFL) recognizing the demand for streaming options. Whether you're a die-hard NFL fan or a casual viewer, knowing how to stream games is essential. In this article, we will guide you through the process of streaming NFL games, exploring various platforms and services.
1. NFL Game Pass:
One of the official streaming options provided by the NFL is the NFL Game Pass. This service allows you to stream live out-of-market preseason games, as well as watch the regular season and playoff games on-demand. With NFL Game Pass, you can access games from the past 10 seasons too. Although it does not provide access to live regular-season games, it is still a valuable option for fans who want to catch up on past games or follow their favorite teams throughout the season.
2. ESPN+:
ESPN+ is another popular platform that offers live streaming of NFL games. This streaming service is an extension of ESPN and provides exclusive access to Monday Night Football games. To access these games, you need to subscribe to ESPN+ and have a compatible device to stream the games. ESPN+ also offers additional NFL programming, including analysis, highlights, and documentaries, making it a great option for fans looking for comprehensive coverage.
3. DirecTV NFL Sunday Ticket:
If you are a DirecTV subscriber, the NFL Sunday Ticket is the streaming option for you. This service enables you to watch live out-of-market games every Sunday. However, it is important to note that the NFL Sunday Ticket is only available to those who are unable to receive DirecTV in their area or reside in dormitories, apartments, or condominiums where the service is not available. If you meet these criteria, you can subscribe to NFL Sunday Ticket and stream games using your mobile or streaming devices.
4. Amazon Prime Video and Twitch:
Amazon Prime Video is yet another platform that provides live streaming of NFL games. In recent years, Amazon has been granted the rights to broadcast Thursday Night Football games. As a Prime member, you gain access to these games, enhancing your overall streaming experience. Additionally, Twitch, a popular streaming platform primarily known for its gaming content, also streams select NFL games. The partnership between Twitch and the NFL allows fans to watch games with unique commentary and interactive features.
5. Live Streaming Services:
Various live streaming services offer channels that broadcast NFL games, providing fans with another streaming option to consider. Popular services such as YouTube TV, Hulu + Live TV, and Sling TV offer access to major networks, including CBS, NBC, FOX, and ESPN, enabling you to stream live games. These services often offer free trials, allowing you to test their compatibility with your devices before committing to a subscription.
6. Mobile Apps and Websites:
In addition to dedicated platforms and services, the NFL also offers mobile apps and websites that enable fans to stream games. The NFL app, available on both iOS and Android devices, allows you to stream live games on your smartphone or tablet. Similarly, the NFL website offers live streaming options during the season. However, to access these services, you may need to sign in with your cable or satellite provider's credentials.
7. Social Media Platforms:
Social media platforms are not just for communication but have also become a source of live streaming content. The NFL recognizes this and partners with platforms like Twitter, Facebook Watch, and YouTube to provide live streaming options. Fans can watch selected games for free on these platforms, enhancing accessibility for those who do not have cable or satellite television subscriptions.
In conclusion, streaming NFL games has become increasingly accessible and convenient for fans worldwide. Whether you prefer official NFL services like NFL Game Pass, ESPN+, or NFL Sunday Ticket, or opt for popular streaming platforms such as Amazon Prime Video, Twitch, or live streaming services like YouTube TV, Hulu + Live TV, and Sling TV, there is a streaming option to suit your needs. Additionally, the NFL's mobile apps, websites, and partnerships with social media platforms like Twitter, Facebook Watch, and YouTube provide even more avenues to stream games. With so many options available, fans can now enjoy the excitement of NFL games from the comfort of their own homes, whether they are avid followers or casual viewers. It's time to grab your devices, sign up for your preferred platform, and get ready to stream some thrilling NFL action.