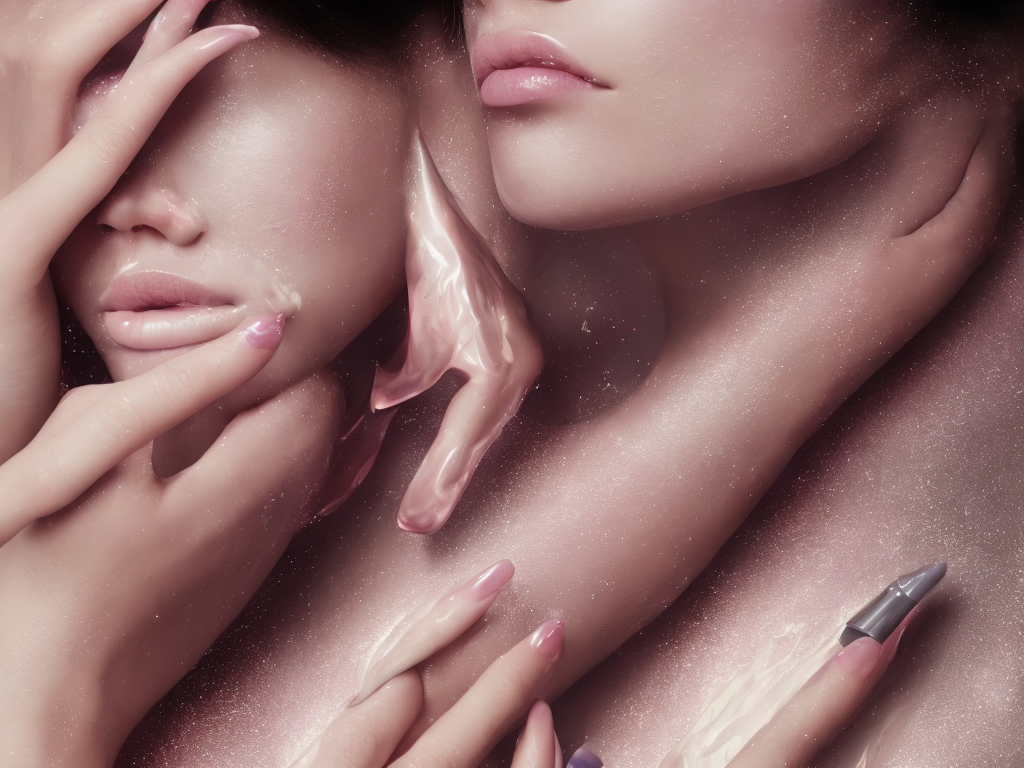 Liquid highlighter seems to be the superstar of the beauty world these days. You can highlight your cheekbones, brow bone and cupids bow for an instant glow up. But liquid highlighter can be tricky to use if you don't know how to use it properly. In this article, we will explore how to get the most from liquid highlighter and the dos and don'ts for using it.
Before we dive in, it's essential to note that the technique used to apply liquid highlighter is different from a powder highlighter. Liquid products need to be blended smoothly onto the skin for a seamless finish, and you don't want to look like you just placed glue on your face. So let's get started.
TYPES OF LIQUID HIGHLIGHTERS
First, it's crucial to understand the different types of liquid highlighters available. Liquid highlighters come in three formulations: oil-based, water-based, and gel-based.
Oil-based highlighters will give you a dewy, luminous finish since they contain oils that provide a subtle sheen to the skin. This type of highlighter is suitable for dry to normal skin types.
Water-based highlighters offer a more intense sheen to the skin and are perfect for oily skin types. This type of highlighter dries quickly and stays put on oily skin, which makes it a great choice for anyone with breakouts or blemishes.
Gel-based highlighters are a hybrid of oil and water-based formulas, giving a combination of a dewy and shimmery effect to the skin. This type of highlighter suits all skin types, but it's best for those who want a subtle glow-up.
PREPPING YOUR SKIN FOR LIQUID HIGHLIGHTER
Before adding liquid highlighter, it's essential to prep your skin with a good moisturizer. Make sure your skin is thoroughly clean before adding highlighter.
The best time to use liquid highlighter is right after applying foundation. However, if you're using a water-based highlighter, apply this before your foundation to prevent smudging.
HOW TO APPLY LIQUID HIGHLIGHTER
1. Start by shaking the highlighter container to ensure the product is evenly distributed and mixed.
2. Using your finger or a brush, dot the highlighter onto your cheekbones, brow bone, and Cupid's bow.
3. Blend the highlighter into your skin using your finger, a damp beauty sponge, or a synthetic brush. If blending with a brush, use light, circular motions, and focus on blending out the edges.
4. Blend the highlighter downwards from the cheekbones toward the jawline to give the face an instant, youthful glow.
5. If you've used too much highlighter, you can mute the effect by using a clean makeup sponge.
DON'TS WHEN APPLYING LIQUID HIGHLIGHTER
1. Don't apply too much highlighter in one sitting. Start with a small amount and build up gradually.
2. Don't apply highlights all over your face. While it's tempting to add highlighter to every high point on your face, doing this will make you look greasy rather than glowing.
3. Don't apply highlighter in a straight line across your cheekbones. This can look harsh and be hard to blend.
4. Never apply highlighter before using a primer. Highlighter needs a smooth surface to blend on, and a primer will create the perfect base for the highlighter.
5. Don't apply highlighter before setting powder. The powder needs to be the final step in your routine, so nothing moves or smudges throughout the day.
TIPS AND TRICKS
- Mix a small amount of liquid highlighter into your foundation for an all-over glow.
- For a more intense glow, layer your highlighter using a powder highlighter over the top.
- Use a liquid highlighter to refresh your makeup throughout the day.
- Highlighter works well on the collarbone, shoulders, and legs for an all-over glow.
CONCLUSION
In summary, applying liquid highlighter correctly is easy with the right tools and techniques. Liquid highlighters come in various formulations that suit different skin types. Always remember to start small and build-up with highlighter to achieve the perfect glow-up. These simple steps will help you achieve the perfect dewy, radiant look in no time!