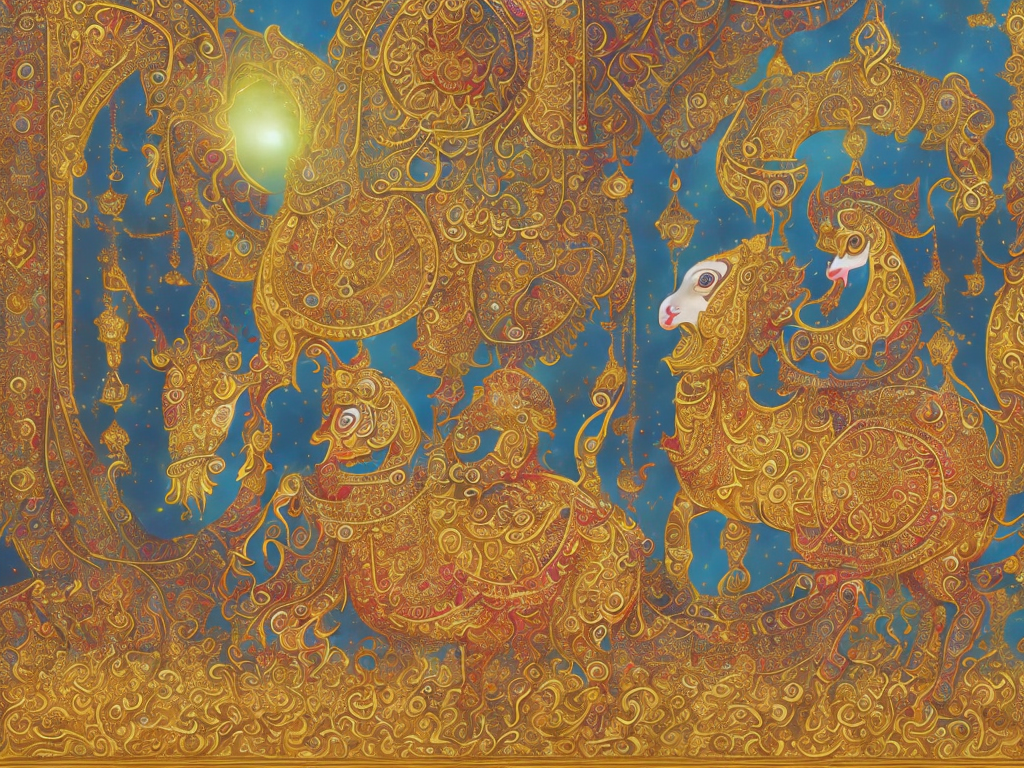 Bakrid, also known as Eid al-Adha, is a significant festival celebrated by Muslims around the world. It is a time of joy, sacrifice, and gratitude. One of the customs during Bakrid is to exchange greetings and wishes with family, friends, and acquaintances. However, it can sometimes be challenging to find the right words to convey your heartfelt wishes. In this article, we will explore how to wish for Bakrid in a meaningful and respectful way.
1. Understand the Significance of Bakrid:
Before learning how to wish for Bakrid, it is crucial to have an understanding of the festival's significance. Bakrid commemorates the willingness of Prophet Ibrahim (Abraham) to sacrifice his son as an act of obedience to God. As Ibrahim prepared to sacrifice his son, Allah provided a ram to substitute the sacrifice, exemplifying the concept of selflessness and devotion. This festival reminds Muslims worldwide of the importance of sacrifice, charity, and compassion.
2. Use Traditional Greetings:
When wishing for Bakrid, it is customary to use traditional greetings in Arabic. One popular greeting is "Eid Mubarak," which translates to "Blessed Eid." This phrase is widely used and is a safe and respectful way to convey your wishes. Another traditional greeting is "Kul 'am wantum bikhair," which translates to "May every year find you in good health." These greetings are simple, yet powerful, and show your respect for the festival and its customs.
3. Tailor Your Wishes to the Individual:
While traditional greetings are a safe option, it is also considerate to tailor your wishes to the individual you are addressing. If you have a closer relationship with the person, adding a personal touch can make your wishes more meaningful. For example, you can include their name in the greeting: "Eid Mubarak, [Name]!" This small gesture demonstrates that you took the time to personalize your greeting and shows your care and regard for the person.
4. Express Your Gratitude:
Bakrid is a time to express gratitude for the blessings in our lives. When extending your wishes, it is thoughtful to acknowledge the blessings you have received and express gratitude. For example, you could say, "On this auspicious occasion of Bakrid, I am grateful for the blessings of family, health, and prosperity. May Allah bless you abundantly and grant you happiness in all aspects of life. Eid Mubarak!"
5. Wish for Peace and Unity:
Bakrid promotes the values of peace, unity, and harmony. It is an excellent opportunity to wish for these universal values to prevail not only during the festival but throughout the year. You can say, "May the spirit of Bakrid fill your heart with peace, happiness, and love. Let us celebrate this day by spreading kindness, fostering unity, and working towards a world filled with compassion and understanding. Eid Mubarak!"
6. Encourage Acts of Charity:
Charity is an essential aspect of Bakrid. Muslims are encouraged to distribute meat from the sacrificed animal to the less fortunate. When wishing for Bakrid, you can remind your friends and family about the significance of charity and encourage them to partake in this act of goodness. You could say, "May your heart be filled with the joy of giving and sharing. As we celebrate Bakrid, let us remember the less fortunate and extend a helping hand. May your generosity bring blessings and rewards. Eid Mubarak!"
7. Use Inspirational Quotes or Verses:
Incorporating inspirational quotes or verses from the Quran can add depth and spirituality to your wishes. You can research and find a quote or verse that resonates with the essence of Bakrid and includes it in your message. For example, you could say, "As Allah says in the Quran (2:196), 'And complete the Hajj and 'umrah for Allah...' May this Bakrid be a gentle reminder of the pilgrimage of life and inspire us to be better individuals. Eid Mubarak!"
8. Share Bakrid Symbols:
Bakrid is symbolized by several elements such as the animal sacrifice, mosques, prayer mats, and the crescent moon. Including these symbols in your wishes can enhance the festive spirit. For instance, "On this joyous occasion of Bakrid, may your heart be filled with gratitude and your home be adorned with the blessings of Allah. Like the crescent moon lights up the sky, may your life be illuminated with happiness, peace, and prosperity. Eid Mubarak!"
9. Invoke Blessings and Prayers:
It is customary to invoke blessings and prayers for the recipient of your wishes. You can ask Allah to bless them, their family, and loved ones abundantly. For example, "May Allah shower His choicest blessings upon you and your family. May He accept your sacrifices, prayers, and good deeds. May this Bakrid be a time of spiritual growth, forgiveness, and renewal. Eid Mubarak!"
10. Conclude with Warm Regards:
Once you have conveyed your wishes, it is essential to conclude your message with warm regards. You can use phrases like "Warmest wishes," "With love and regards," or "Best regards" to wrap up your message. Adding your name at the end personalizes the wishes further and adds a warm touch.
In conclusion, conveying wishes for Bakrid requires understanding the festival's significance and using appropriate greetings. While traditional greetings are always appreciated, personalizing your wishes and tailoring them to the individual adds meaning. Incorporating gratitude, values of peace and unity, encouraging acts of charity, using inspirational quotes or verses, and sharing Bakrid symbols make your wishes more profound. Finally, concluding the message with warm regards and your name adds a personal touch. May these suggestions help you wish for Bakrid in a meaningful and respectful way. Eid Mubarak!