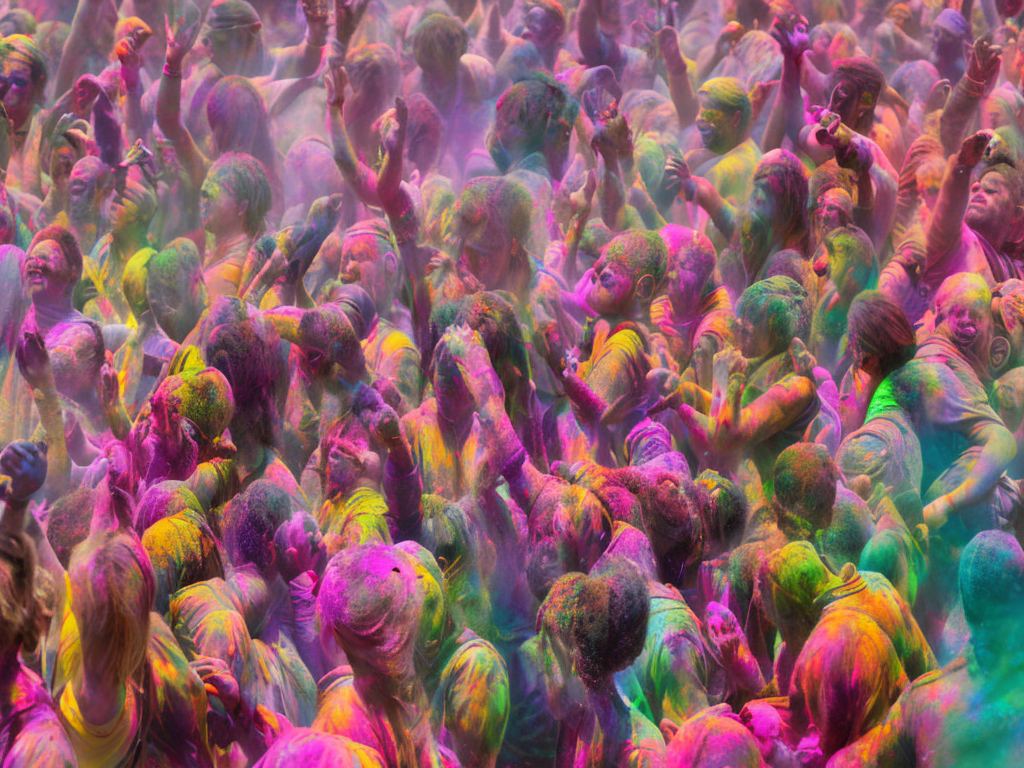 Holi is a significant festival in India, which is celebrated with great enthusiasm and joy. It is one of the most popular Hindu festivals, which marks the coming of the spring season and the triumph of good over evil. Holi is also known as the festival of colors, as people play with colors, water, and indulge in mirthful activities. The festival is celebrated on the last full moon day of the Hindu lunar month of Phalguna (February/March).
Wishing Happy Holi to friends, family, colleagues, and acquaintances is an essential part of the festival. Here are some fantastic tips to help you wish Happy Holi in the right way:
1. Traditional greetings
Start your Holi greetings with traditional Hindu phrases that are typically associated with Holi. You can use phrases like "Holi ki Shubhkamnayein," which means "Happy Holi" or "Holi Mubarak," which is equivalent to "Happy Holi" in Urdu.
2. Personalized messages
While sending Happy Holi messages, always try to personalize the message as per the recipient. You can add a personal touch to the message by adding their name and making it more appealing.
3. Use WhatsApp or other social media platforms
In recent times, social media platforms like WhatsApp, Instagram, and Facebook have become the go-to options for wishing friends and family a happy Holi. Create a group or send an individual message to your friends, family, and acquaintances. You can also share Holi images, GIFs, or videos to make it more engaging.
4. Send E-cards
To make your Holi greetings interesting, send customized e-cards to your loved ones. You can choose from a range of Holi greeting cards available online or create one yourself.
5. Be respectful
Holi is a religious festival, and while wishing someone a happy Holi, it is essential to be respectful towards the religion and culture. Phrase your greeting in such a way that it respects the customs and traditions of the Hindu community.
6. Playfully humorous
Holi is a fun festival, and it is enjoyable to add some humor to your Holi greetings. You can use witty one-liners or funny anecdotes to add some humor to the greeting.
7. Add Quotes or Shayaris
To make the Holi greetings more appealing, you can add quotes, Shayaris, or poems related to the festival. You can find a vast collection of Holi-related quotes and Shayaris online.
8. Go eco-friendly
While playing with colors, ensure that you use eco-friendly colors that are made of natural ingredients. You can also send Holi greetings with a message of sustainability and environmental responsibility.
9. Spread happiness
Holi is a festival of joy, and your Holi greetings should reflect that positive vibe. Spread happiness and good wishes to your loved ones through your greetings and messages.
10. Use regional language
India has diverse regional languages, and if you have friends and family from different parts of the country, use their regional language to wish them a happy Holi. It creates a connection and shows that you value their culture and language.
In conclusion, Holi is a festive occasion, and wishing loved ones a happy Holi is essential to keep the spirit of the festival alive. With these tips, you can make your Holi greetings more engaging and memorable. Remember to be respectful and spread happiness while wishing Happy Holi to your loved ones.