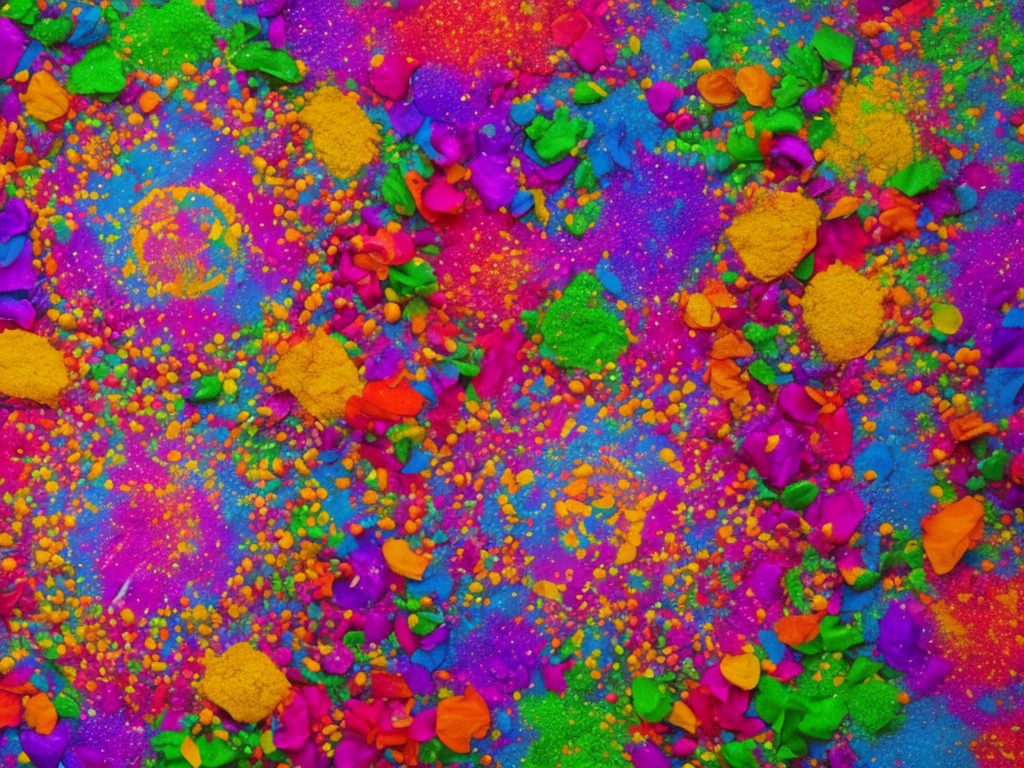 Holi is a popular festival that is celebrated all across India with great enthusiasm and energy. It is the festival of colors that marks the arrival of spring and celebrates the victory of good over evil. The festival is celebrated to spread love, happiness, and positivity all around. Holi is celebrated on Phalguna Purnima, which falls in late February or early March. On this day, people smear each other with colors and water, dance to music, and enjoy traditional delicacies. Holi is a time to forgive and forget, mend broken relationships, and strengthen bonds of friendship and kinship.
Wishing someone on Holi is a great way to share joy, happiness, and positivity. It is an opportunity to connect with your loved ones and spread the festive spirit. Here are some ways to wish Holi to your near and dear ones:
1. Send Holi Wishes on Social Media: With the increasing use of social media platforms like Facebook, Instagram, and WhatsApp, it is very easy to send your Holi wishes to your friends and family. You can send Holi greetings in the form of text, images, or videos. You can also use hashtags related to Holi to make your wishes more discoverable. Some examples of Holi wishes that you can use are:
"Wishing you a colorful Holi filled with love, joy, and happiness."
"May this Holi fill your life with vibrant colors, sweet aroma, and tasty delicacies."
2. Send Holi Cards: You can also send Holi cards to your loved ones as a way of wishing them on this festive occasion. You can buy or make your own Holi cards that are decorated with colorful patterns, pictures, and traditional motifs. You can write a personalized message inside the card expressing your love, and wishes for their happiness and prosperity.
3. Send Holi Gifts: Another way to wish Holi to your near and dear ones is by sending them gifts that are associated with the festival. Some traditional Holi gifts include Gulal powder, sweets, water guns, and decorative items. You can buy these gifts from local markets or online stores and have them delivered to your loved ones.
4. Visit Friends and Family: Holi is a time to connect with your loved ones and strengthen your relationships. You can plan a visit to your friends and family on Holi and spend quality time with them. You can play Holi with them, eat delicious food, and share your memories and experiences. This will help in creating lasting memories and strengthening your bond of friendship.
5. Attend Holi Celebrations: If you want to have a memorable Holi experience, you can attend the Holi celebrations that are organized in your city or town. These celebrations typically involve music, dance, water fights, and eating traditional delicacies. You can participate in these celebrations and enjoy the festive atmosphere with others.
In conclusion, Holi is a festival that celebrates love, happiness, and positivity. It is a time to connect with your loved ones, mend broken relationships, and spread joy and happiness all around. You can wish Holi to your near and dear ones by sending them greetings on social media, sending them cards or gifts, visiting them, or attending Holi celebrations. Whatever way you choose to wish Holi, make sure it comes straight from your heart and carries your love and warmth. Holi Hai!