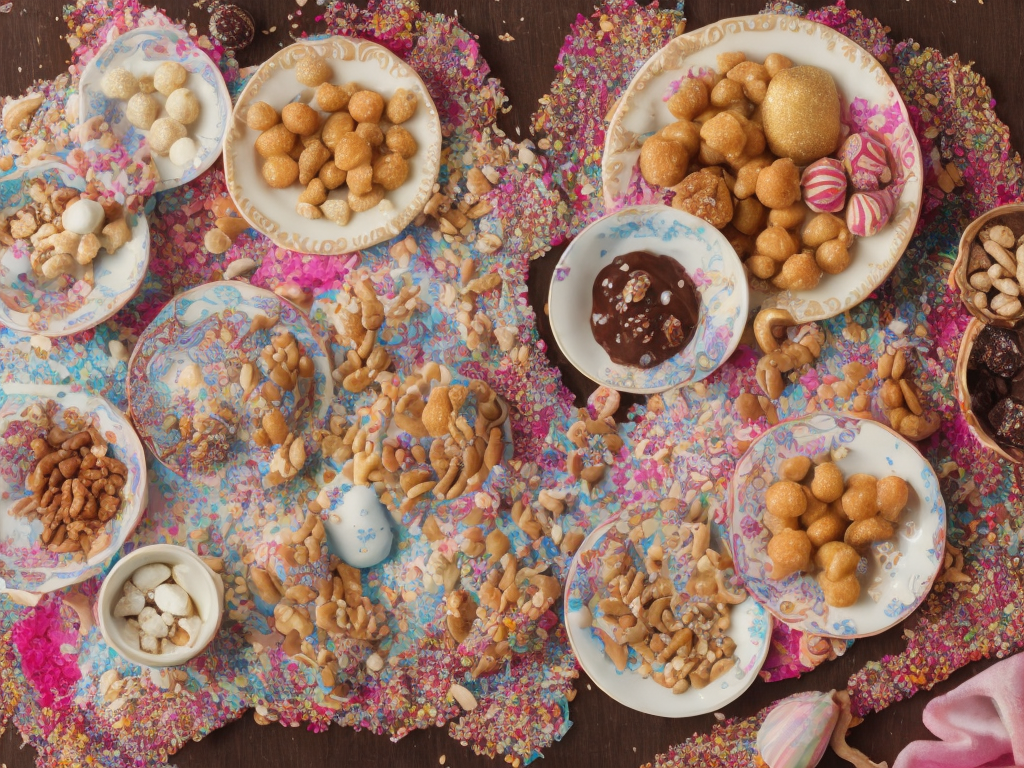 Eid is one of the most important events in the Islamic calendar. It marks the end of the holy month of Ramadan and celebrates the completion of fasting and other religious practices observed during this time. Muslims around the world celebrate Eid with great joy and festivities, and one of the best ways to express these feelings is by wish someone Happy Eid. This article aims to provide a comprehensive guide for anyone who wants to wish someone a happy Eid.
1. Know the date of Eid
Eid al-Fitr is celebrated on the first day of Shawwal, which is the 10th month of the Islamic calendar. However, the exact date of Eid may vary from year to year, depending on the sighting of the moon. Therefore, it is important to know the date of Eid in advance to avoid sending greetings at the wrong time.
2. Choose the right greeting
Eid greetings can vary according to the culture and language of the person you are wishing. However, some most common greetings are:
a. "Eid Mubarak" - this is a traditional Arabic greeting that translates to 'blessed festival'. It is the most commonly used greeting for Eid.
b. "Eid Sa'id" - this is another Arabic greeting that translates to 'Happy Eid.'
c. "Selamat Hari Raya" - this is a Malay greeting that means 'Happy Eid,' commonly used in Malaysia, Brunei, and Singapore.
d. "Barka da Sallah" - this is a Hausa greeting commonly used in Nigeria and some parts of West Africa.
3. Add a personal touch
Sending a generic greeting message may not have the desired impact as a personalized message. Add a personal touch by addressing the person by their name or using their preferred nickname. You can also add a short message to express your wishes for them or any particular sentiment you want to convey.
4. Use social media
Social media is an excellent platform to share Eid greeting messages with family, friends, and acquaintances. You can post a message on your social media profile or send personalized messages to individuals. Social media platforms also offer a range of digital cards that you can use to send greetings.
5. Send a gift
Gift-giving is a common practice during Eid celebrations. If you want to wish someone a happy Eid, sending a gift is an excellent way to show your love and affection. The gift need not be expensive. It can be a simple gesture such as sending flowers or a box of chocolates.
6. Wish in person
While sending a greeting message, email or a gift is an excellent way of wishing someone a happy Eid, nothing beats wishing them in person. Greet the person with a smile, give them a warm hug, and express your wishes. Visiting their home with some sweets or snacks is a great way to show your appreciation and celebrate the festival together.
7. Pray for them
Eid is a time of thanksgiving and reflection. One of the best ways to wish someone a happy Eid is by praying for them. Pray for their good health, happiness, and prosperity. Pray that Allah blesses them with peace and contentment. Your prayers will not only make the person feel special, but it will also strengthen your relationship with them.
In conclusion, Eid is a time of joy, celebration, and togetherness. Wishing someone a happy Eid is an excellent way to spread love and happiness during the festival. Remember to choose the right greeting, add a personal touch, and use the platform that works best for you. Don't forget to pray for the well-being of the person you are wishing. Happy Eid!