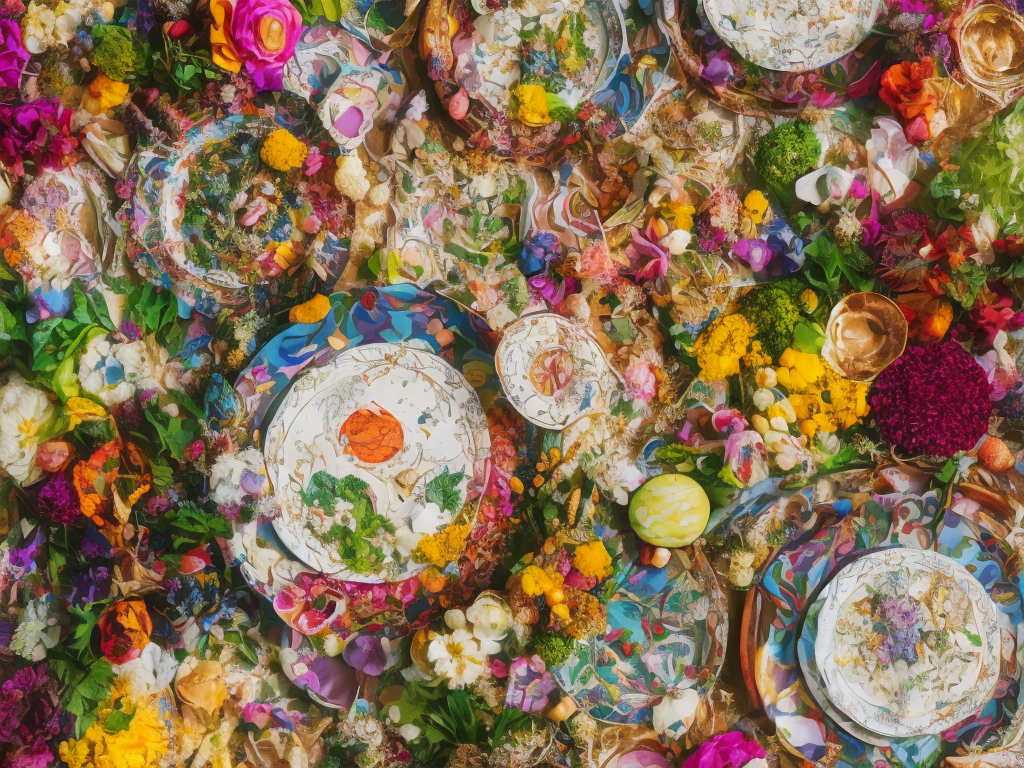 Passover, also known as Pesach, is a Jewish holiday that commemorates the liberation of the Israelites from slavery in ancient Egypt. As one of the most important events on the Jewish calendar, Passover is a time for families and friends to come together to celebrate and reflect on the significance of the holiday.
If you have Jewish friends, colleagues, or acquaintances who are celebrating Passover, it's always a thoughtful gesture to send them a message of goodwill. Whether you're sending an email, a text message, or a handwritten note, the following tips will help you convey your heartfelt wishes and make your Passover greeting extra special.
1. Learn the basics of Passover.
Before you wish someone a Happy Passover, it's important to understand the meaning and significance of the holiday. Passover is a seven-day festival that begins on the 15th day of the Hebrew month of Nissan, usually around late March or early April. It commemorates the liberation of the Israelites from slavery in Egypt, as described in the Book of Exodus in the Bible.
During Passover, Jews around the world observe a number of rituals and traditions, such as:
- Eating matzah, also known as unleavened bread, to remind them of the hurried departure from Egypt when there wasn't enough time for the bread to rise.
- Holding a Seder, a special meal with family and friends, during which the story of the Exodus is retold and various symbolic foods are eaten.
- Refraining from eating leavened bread and other foods made with leavening agents, such as yeast and baking powder, in remembrance of the Israelites' escape from Egypt.
Once you have a basic understanding of Passover, you'll be better equipped to craft a thoughtful and appropriate message.
2. Consider your relationship with the recipient.
Your Passover greeting should be tailored to your specific relationship with the person you're sending it to. For example, if you're wishing a Happy Passover to a close friend or family member, you might want to include more personal sentiments, such as memories of past Seders or wishes for a meaningful holiday spent with loved ones.
On the other hand, if you're sending a Passover message to a professional contact or an acquaintance, you might want to keep the tone more formal and focus on more general well wishes.
3. Choose your words carefully.
When it comes to Passover greetings, there are a few key phrases and words that are commonly used. Some examples include:
- Chag Sameach: This Hebrew phrase translates to "Happy Holiday" or "Joyous Festival" and is a common greeting for many Jewish holidays, including Passover.
- Pesach Sameach: This is another Hebrew greeting that specifically refers to Passover and means "Happy Passover."
- Hagadah: This is the name of the book that is read during the Seder and contains the story of the Exodus. You might mention the Hagadah in your message if you're referencing the holiday's traditions.
- Matzah: This unleavened bread is a staple food during Passover and is often mentioned in greetings and messages.
When composing your message, you can incorporate these phrases and words to make it more personal and appropriate for the occasion.
4. Add a personal touch.
To make your Passover greeting stand out, consider adding a personal touch that reflects your relationship with the recipient. For example, you might:
- Include a favorite Passover recipe or dish that you know the recipient enjoys.
- Share a childhood memory of celebrating Passover with your own family.
- Mention a shared experience you've had with the recipient, such as attending a Seder together in the past.
- Wish the recipient a specific blessing, such as peace, joy, or prosperity.
By incorporating a personal touch, you'll show the recipient that you've put some thought and effort into your message, which will make it all the more meaningful.
5. Keep it simple and sincere.
At the end of the day, the most important aspect of any Passover greeting is that it comes from the heart. Whether you choose to write a lengthy message or keep it short and sweet, make sure that your words are sincere and reflect your genuine wishes for a happy and meaningful holiday.
Here are a few examples of Passover greetings that you can use as inspiration:
- Wishing you and your family a joyous and meaningful Passover filled with love, laughter, and lots of matzah!
- May your Seder be filled with warmth and togetherness, and may you be blessed with peace, happiness, and good health throughout the year.
- As we celebrate the miracle of freedom this Passover, I'm reminded of how lucky I am to have you in my life. Wishing you a wonderful holiday surrounded by those you love.
- Chag Sameach! May this Passover be a time of renewal, rejuvenation, and reflection for us all.
- Sending you warm Passover wishes from afar. Even though we can't be together this year, I'm thinking of you and hoping that your holiday is as special and meaningful as you are.
In conclusion, wishing someone a Happy Passover is a simple yet meaningful gesture that can go a long way in strengthening your relationship and showing your support. By following these tips and putting some thought and effort into your message, you'll be sure to make your Passover greeting one to remember.