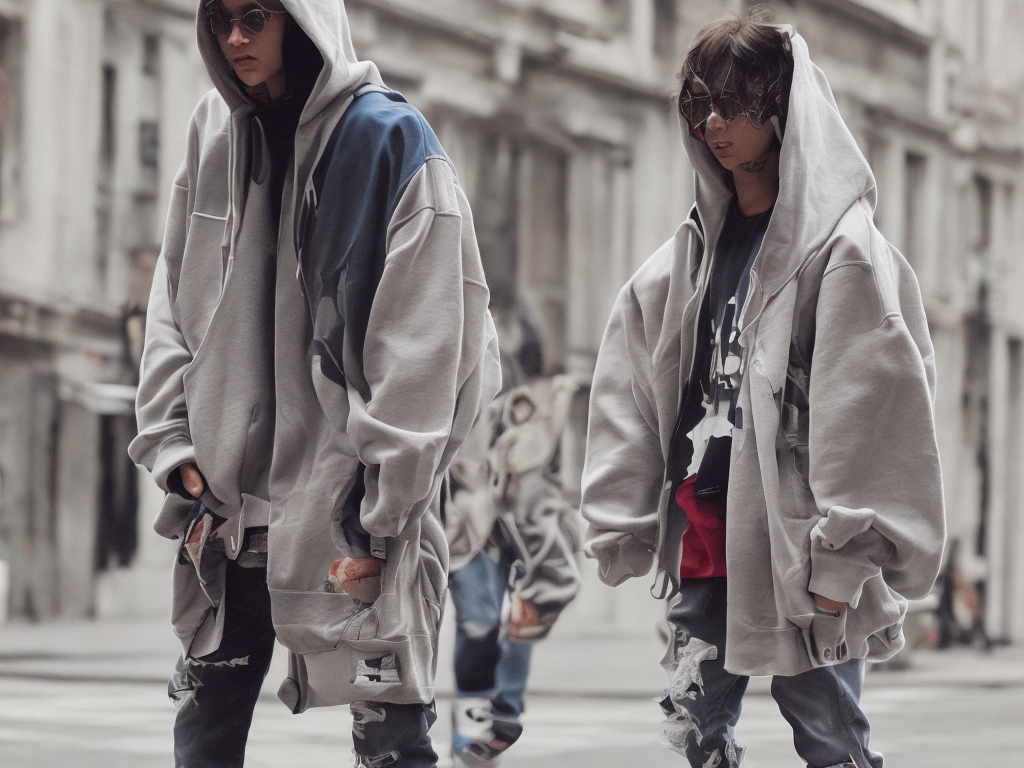 Fashion has always been a reflection of the society we live in. Clothing can speak volumes about an individual's personality, lifestyle, beliefs, and social status. Fashion has evolved over the years with each era having its own unique style. In recent years, two prominent styles of fashion that have taken the world by storm are casual and streetwear. While the two may seem similar, there are noticeable differences between the two styles.
Casual wear:
Casual wear is typically characterized by comfortable, easy to wear clothes that are practical and versatile. Key staples of casual wear include jeans, t-shirts, khakis, hoodies, sweatpants, and sneakers. This style of clothing is suitable for everyday wear and occasions such as running errands, going to work or school, hanging out with friends or family, or even just lounging at home.
Casual wear is popular because it is low maintenance and suits a wide range of body types, ages, and occasions. People often choose to wear comfortable and practical clothing when they want to focus on ease and functionality without compromising style. While not particularly fashionable, casual wear can be styled in creative ways to make a statement through color, patterns, and accessories.
Streetwear:
Streetwear is a style of clothing that originated in urban street culture and reflects the vibe and culture of young people. It is a fusion of sports, hip-hop, and skateboarding influences, with a focus on creating a unique individual style. Key elements of streetwear include oversized t-shirts, hoodies, tracksuits, bomber jackets, cargo pants, sneakers, and caps.
Streetwear is popular among young adults who want to express their personality, creativity, and fashion sensibility. This style of fashion is characterized by bold colors, graphic designs, and eccentric patterns. Streetwear is often associated with subcultures such as hip-hop, skateboarding, and punk, and is known for its exclusivity.
Streetwear is particularly popular among celebrities and fashion influencers, and limited edition streetwear drops can sell out within minutes of release.
Key differences between casual wear and streetwear:
1. Functionality
Casual wear is focused on comfort, practicality, and functionality. This style of clothing is designed for everyday wear and can be dressed up or down depending on the occasion. In contrast, streetwear is fashion-forward and aimed at creating a statement through bold graphics, designs, and color palettes. Streetwear clothing may not be as comfortable as casual wear but aims to make a fashion statement.
2. Price
Casual wear is typically less expensive than streetwear, as it does not emphasize exclusivity and limited edition drops. Casual wear clothing is easily available in most stores, making it an affordable style. Streetwear brands, on the other hand, often release limited edition and exclusive items at high prices, making it a more expensive style.
3. Branding
Casual wear clothing does not have prominent branding and focuses on practicality and comfort. In contrast, branding is an essential element of streetwear clothing. Logo designs are often prominent on streetwear, and luxury streetwear brands such as Supreme and Off-White are known for their iconic logos.
4. Influences
Casual wear clothing tends to be influenced by traditional fashion trends and can be adapted to suit different styles. Streetwear, on the other hand, is influenced by subcultures such as hip-hop, skateboarding, and punk, and is designed to reflect the culture and personality of the individual wearing the clothing.
5. Demographics
Casual wear is often worn by people of all ages and demographics. It is a style that is known for its comfortable and practical design and is suitable for most occasions. Streetwear clothing, on the other hand, is more popular among young adults and is associated with youth subcultures such as hip-hop and skateboarding.
Conclusion:
Casual wear and streetwear are two prominent styles of fashion that are popular among young adults. While there are similarities between the two styles, it is clear that there are also notable differences. Casual wear is designed for comfort and practicality, while streetwear is fashion-forward and aims to create a statement through bold graphics, designs, and color palettes. The two styles of clothing have a different price point, branding, influences, and demographics. Both styles are popular and offer individuals the freedom to express their personality and style through clothing.