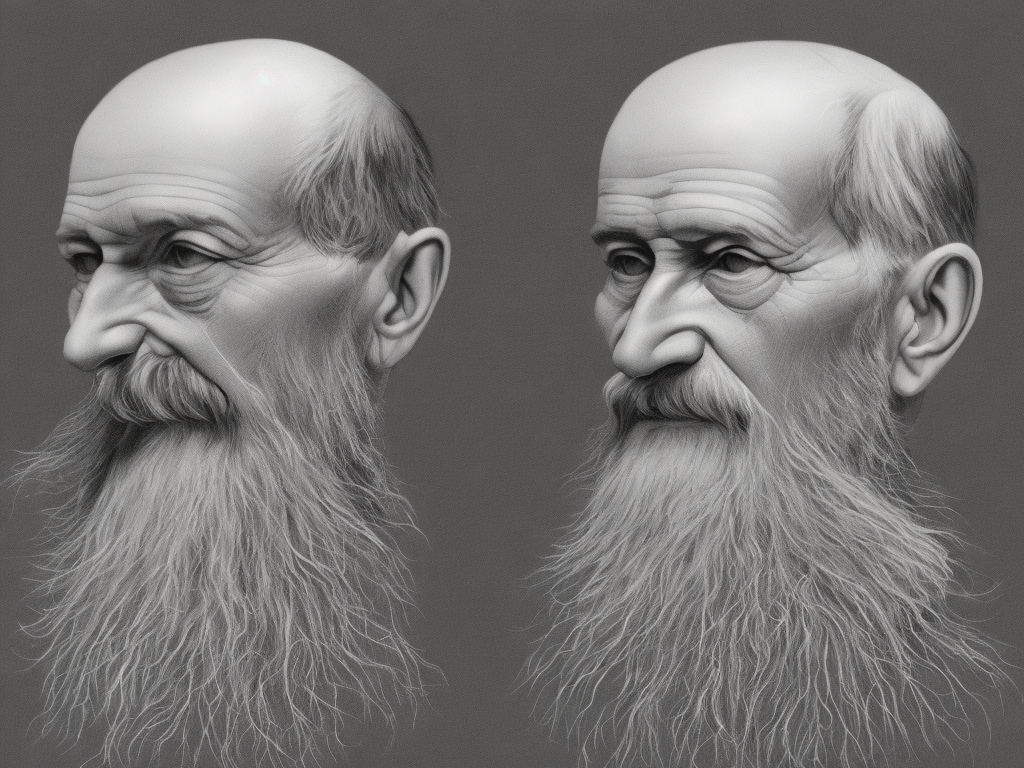 Sigmund Freud is considered one of the founding fathers of modern psychology, particularly in the realm of psychoanalysis. His theories and ideas have had a profound impact on the field, influencing not just psychologists but also artists, writers, and thinkers across various disciplines. Freud's work laid the foundation for what would later be known as the psychodynamic approach to psychology.
However, it is important to note that Freud's theories were not without their criticisms, giving rise to a group of psychologists known as the Neo-Freudians. Although they shared some of Freud's ideas, the Neo-Freudians sought to modify and expand upon his theories, introducing new concepts and perspectives that have become integral to the field of psychology.
One of the main differences between Freud and the Neo-Freudians lies in their perspectives on human nature and the emphasis they place on psychological determinism. Freud believed that human behavior is primarily driven by unconscious processes and that our thoughts, feelings, and behaviors are guided by processes we are not consciously aware of. He proposed the existence of three major components of the mind: the id, ego, and superego.
The id represents our primitive and instinctual desires and operates based on the pleasure principle, seeking immediate gratification. The ego, on the other hand, mediates between the id and the external world, trying to find a balance between the desires of the id and the constraints of reality. Finally, the superego plays the role of our internal moral compass, incorporating societal norms and values into our decision-making processes.
Freud's view of human nature was largely deterministic, suggesting that our behavior is determined by unconscious conflicts and desires that we have little control over. The Neo-Freudians, however, took a slightly different stance on psychological determinism. While they acknowledged the role of unconscious processes, they believed that individuals have greater agency and can actively shape their lives.
One of the key Neo-Freudian theorists, Carl Jung, introduced the concept of the collective unconscious, which he believed to be a deeper, universal part of the unconscious mind shared by all individuals. Jung argued that this collective unconscious contains archetypes, or universal symbols and motifs that are shared across cultures and are expressed through myths, dreams, and art. He further emphasized the importance of individuation, the process of becoming more self-aware and integrated individuals.
Another prominent Neo-Freudian figure, Alfred Adler, emphasized the influence of social factors on human behavior. Adler believed that individuals strive for superiority and importance, seeking to overcome feelings of inferiority. According to Adler, our personality is shaped by our efforts to compensate for perceived weaknesses or deficiencies, driving us to strive for success and significance.
Karen Horney, yet another influential Neo-Freudian, focused on the impact of social and cultural factors on psychological development. She argued that individuals are shaped by their relationships and experiences in their environment, particularly in relation to others. Horney also introduced the concept of basic anxiety, suggesting that feelings of insecurity and helplessness can be traced back to early childhood experiences and the way we were parented.
While Freud placed much emphasis on the role of sexuality in human development, the Neo-Freudians expanded the scope to include other important factors, such as social dynamics, culture, and interpersonal relationships. They sought to provide a more holistic understanding of human behavior and personality, incorporating elements that Freud had not extensively addressed.
Another notable difference is the Neo-Freudians' emphasis on the concept of self and ego, which they believed played a more active role in shaping behavior and personality than Freud had suggested. They focused more on conscious processes and the influence of the external world on our thoughts and actions. This shift in emphasis allowed for a broader understanding of human behavior, taking into account the individual's interactions with their environment.
In conclusion, while Sigmund Freud made significant contributions to the field of psychology, his theories were not without criticism. The emergence of the Neo-Freudians allowed for a broader exploration of human behavior and personality, expanding beyond Freud's focus on unconscious drives and desires. The Neo-Freudians introduced concepts such as the collective unconscious, social factors, and the importance of individual agency, which have had a lasting impact on the field of psychology. Overall, the main difference between Freud and the Neo-Freudians lies in their perspectives on human nature, with the Neo-Freudians advocating for a more holistic understanding that incorporates conscious processes and external influences into psychological theories.